The 2018 MAS in ICM participants were officially welcomed to Switzerland during an opening ceremony at Delémont in March, 2018.
Interviews with class of 2018
Class of 2018 biographies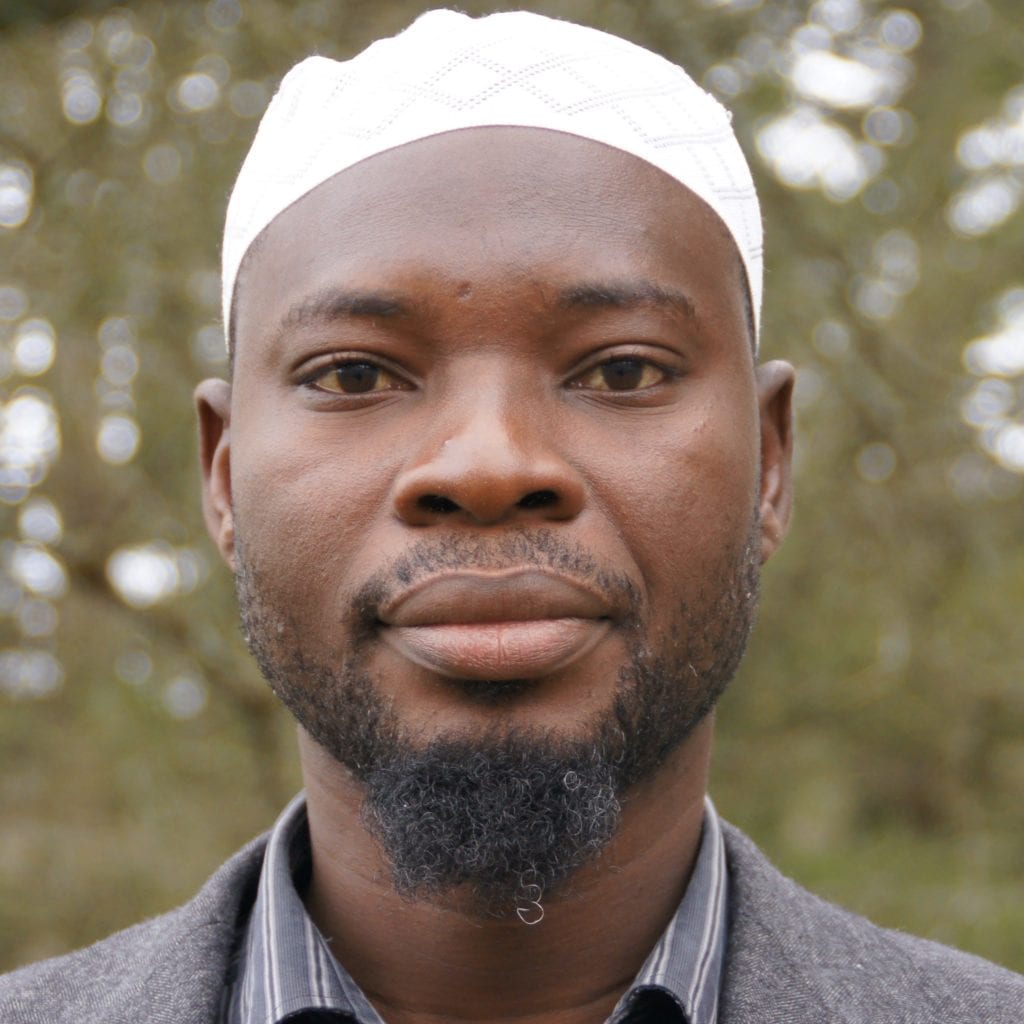 Mohammed Sherif Abubakari - Ghana
I am a plant doctor in the Mion district of northern Ghana. I hold an MPhil in Crop Science and a BSc in Agricultural Technology (Agronomy) from the University for Development Studies, Ghana.
I have worked both in the private and the public agricultural sectors for 11 years and was recently involved in limiting the spread and impact of the invasive fall armyworm crop pest in the Mion district. Here, I swiftly intervened and provided treatment and advice to farmers over the 2016/17 production season.
I have also facilitated the use of Integrated Pest Management (IPM) to control pests in cowpea production demonstration plots in 2017.
I am a Senior Agriculture Officer with the Department of Production and Extension Services for Uganda's Kayunga District Local Government, and hold a PGDip in Public Administration and Management from the Uganda Management Institute, Kampala, Uganda.
Through my work I coordinate all agricultural field activities in crops and give technical guidance to field staff in the Kayunga district. In my role as plant doctor and Plantwise supervisor I set-up and monitor plant clinics, organise plant health rallies, provide demonstrations, and establish seed multiplication centres and technology development centres. By doing this, I help to detect, control and monitor the threat and occurrence of pests and diseases of crops in the region.
Nixon Edson Nyalugwe - Malawi
I work as an Agriculture Officer with Crop Protection in the Ministry of Agriculture, Irrigation and Water Development in Malawi and I am also the Plantwise Data Manager in Malawi. I hold a BSc in Agriculture from the University of Malawi, Bunda College of Agriculture.
I have worked in Malawi's agricultural sector for 15 years where I have helped increase food security and improve rural livelihoods through crop reduction. I have collaborated with local and international partners to increase food security and I wish to initiate several projects regarding sustainable agriculture.
Francine Lorraine Webb - Jamaica
I am the Senior Plant Health/ Food Safety Officer with the Rural Agricultural Development Authority (RADA) in Jamaica. In my position here, I am a plant doctor and tasked with coordinating our plant health programme, where plant samples are sent in from across the island for us to identify pest or disease damage.
My unit currently attends to 98 Extension Officers that service almost 200,000 registered farmers. I am constantly challenged with increasing pest problems and concerns for food safety and this is often based on poor pesticide use that results in increased crop loss and health concerns.
Ermias Teshome Taffa - Ethiopia
As a plant doctor based in Ethiopia's Oromia Agricultural Research Institute, I have been supporting and closely participating in the Plantwise programme for some years.
I have worked in Ethiopia's agricultural sector for over 10 years and I have the theoretical and practical skills to bring positive change to directly improve the livelihoods of those who depend on agriculture.
Thi Kim Ngan Nguyen - Vietnam
I hold an MSc in Plant Protection and am currently employed as a lecturer at the Southern Agriculture College Tan My Chanh community, Vietnam. As a plant doctor I support farmers in the Mekong River Delta to improve their agricultural methods .
Through the Plantwise programme I help farmers understand their crops and better their farming practices to get the highest possible benefit out of their fields while protecting their health and that of consumers.
I graduated from Egerton University in Njoro, Kenya where I obtained a BSc (Hons) degree in Agriculture in 2000. Since then I have worked for the Kenya Agricultural Research Institute, various agro input suppliers and finally as an Agricultural Extension Officer for the Kenyan Ministry of Agriculture.
Since joining the Plantwise programme as a cluster coordinator in 2013, I have set up four plant clinics with two trained plant doctors per clinic providing advice and making a difference to Kenyan farmers.
Melanie Mukashimwe - Rwanda
I work as a research technician for the Rwanda Agriculture Board. I hold a BSc in Plant Biotechnology from INES Ruhengeri University. I have experience working with Rwandan farmers on plant protection to increase yields and provide food security for the region.
I am currently a plant doctor and data manager for the Plantwise programme in Rwanda's northern zone, where I have the opportunity to support smallholder farmers to make knowledge based decisions to increase yields.
Mahesh Handiganala Munireddappa - India
I am qualified as a Plantwise master trainer to train youths in rural areas as plant doctors. Currently, I am also studying for a PhD in Resistance Management Strategies of the Pink bollworm in cotton.
I am also involved in implementing the DESEE Force (Digitally Empowered Self-Employed Extension Force) concept through Plantwise/ Tene-ag in India. Through a fascination with insects I took up entomology for my postgraduate studies and am now interested in pest management.
I am an agronomist at the Ministry of Agriculture of the Republic of Zambia and hold a BSc in Agricultural Sciences. For four years I have been working with rural communities to improve their livelihoods through increased agricultural productivity.
I operate in Chibombo, central Zambia, which is home to over 45,000 small scale farmers. In this region, adaptation to climate change is vital to secure agricultural growth, food security and poverty reduction.
Rajeshkanna Sreesparalingam - Sri Lanka
I am currently the Assistant Director of Agriculture (Research), RARDC in Sri Lanka. I hold an MSc in Environmental Science from the University of Peradeniya and have qualified as a master trainer through the Plantwise programme.
I am an expert in plant protection research, especially in entomology and nematology, as well as organic farming and environmental conservation through eco-friendly management of pests.
I am currently studying for a PGDip in Project Planning and Management at the Uganda Management Institute. I hold a BSc in Agricultural Science and Entrepreneurship from Uganda Christian University.
As a plant doctor I provide crop advice and diagnostic services for farmers within Mukono central division at the Department of Agricultural and Biological Sciences at Uganda Christian University.