The 2019 MAS in ICM participants were officially welcomed to Switzerland during an opening ceremony at Delémont in March, 2019.
Class of 2019 biographies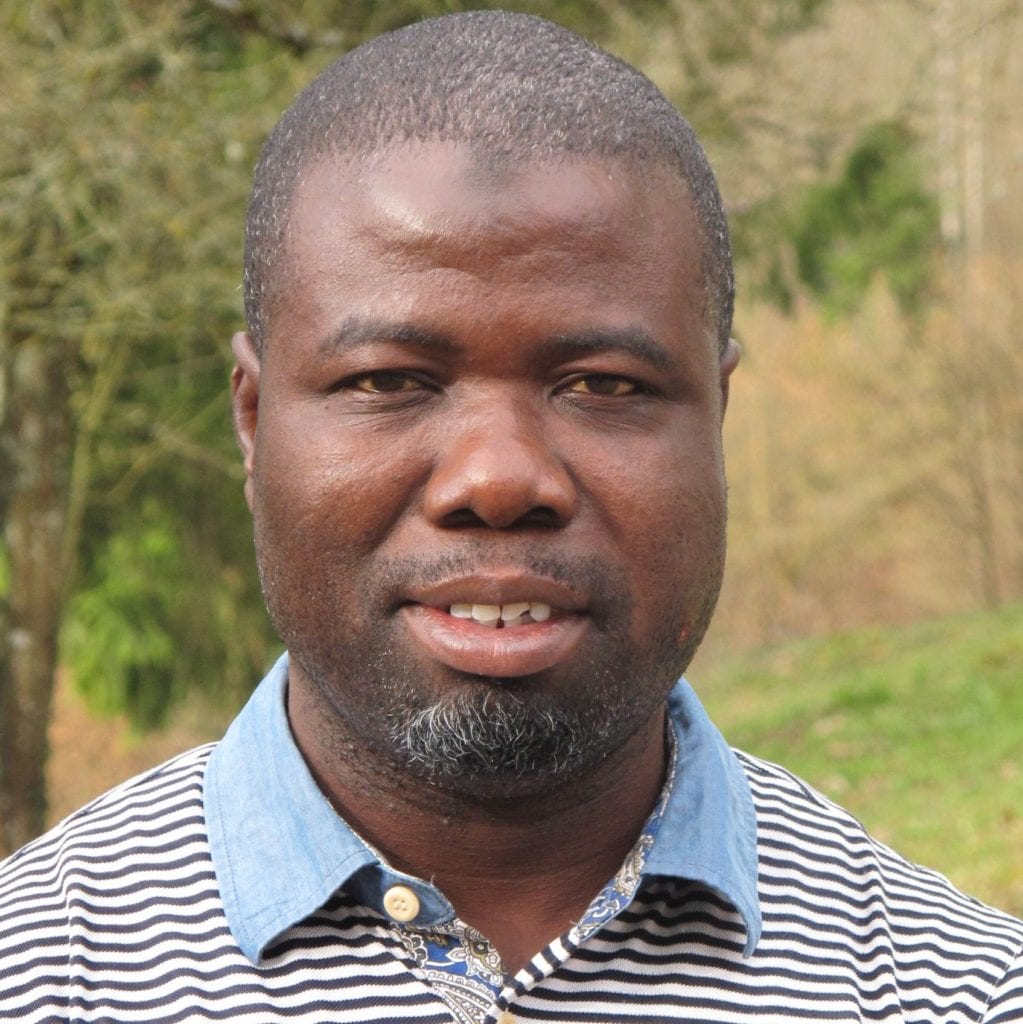 I am a Crops Officer for the Berekum Municipal Assembly in Ghana. In this role I have  been involved in the management and control of the fall armyworm outbreak in Ghana, providing advice to farmers on preventive and curative measures. I have 14 years of working experience in the field of agriculture at the Ministry of Food and Agriculture in Ghana. As a plant doctor, I facilitated Plantwise activities by establishing plant health clinic sessions and advised farmers on how to control and prevent pests and diseases. I hold a master's degree in Integrated Water Management from the University of Queensland.
I am an Agricultural Officer (crop protection) with the Ministry of Agriculture, Irrigation and Water Development, Malawi. I have 15 years' experience in the field of agriculture, my core activities have included the planning, implementing, monitoring and evaluation of crop production and research programmes. More recently I have been the Plantwise cluster coordinator for Thyolo District Agriculture Office supervising plant clinics and have been trained as a Plantwise data validator.
I hold a Bachelor of Science degree in Agricultural Extension from the Bunda College of Agriculture, University of Malawi.
Sérgio Mabasso - Mozambique
I work in the National Agricultural Extension Directorate of the Ministry of Agriculture and Food Security, Mozambique. As an Officer for Technology in Vegetable Production and Plant Protection, I support extension agents on plant protection. This includes collaborating with researchers in the promotion of sustainable vegetable production systems, small-scale irrigation systems as well as promoting and strengthening producer organizations through training, technical assistance and dissemination of climate change adaption technologies.
I am also a master trainer of plant doctors and provide monitoring and backstopping support within the Plantwise programme. I hold a Bachelor of Science in Agricultural and Natural Resource Management from the EARTH University–Las Mercedes deGuácimo, Costa Rica.
Rosine Manishimwe - Rwanda
I work as an Assistant Lecturer at the University of Technology and Arts of Byumba (UTAB). My role as a Plantwise plant doctor includes providing plant health services to farmers in UTAB's community outreach programme.
Previously I was involved in implementing national agriculture policy (extension services to farmers, management of crop pests and diseases, public awareness of new agricultural technologies) at the sector level in Gicumbi district in Rwanda as an Agriculture and Natural Resources Officer.
I hold an MSc in Agribusiness from the University of Rwanda.
Zacchaeus Mukasa Nsubuga - Uganda
I work as an Agricultural Officer in the Department of Production and Marketing, Kayunga District Local Government, Uganda. I have served rural communities since 2011, focusing my career on providing agricultural advisory services in the areas of pest and disease management, agronomy, technology and innovation transfer services.
Through my work I have experienced unique agricultural challenges in addressing climate change issues related to prolonged drought, new pests and diseases emergence and soil erosion amongst others.
I hold a Bachelor's degree in Agriculture from Gulu University, Uganda.
I work as a Principal Technical Research Assistant at the Zambia Agriculture Research Institute (ZARI), which operates under the Ministry of Agriculture.
My main duties in the Entomology Section under the Plant Protection and Quarantine Division of ZARI are to equip farmers with various information and technologies in soil, water and crop management for controlling insect pest and diseases to improve the food security at the household and nation levels. Within the Plantwise programme I work as aplant doctor and help develop extension materials.
I hold a BSc of Agriculture (general agriculture) from Mulungushi University in Zambia.
Abrham Mulatu Mammo - Ethiopia
I am a Senior Entomologist at the Ministry of Agriculture and Natural Resource of Ethiopia.
My role within the Plantwise programme is national coordination support. I have over ten years' experience at different levels within the Ministry, and continue to look to develop expertise in agriculture focusing on crop production and protection.
I hold a BSc in Dryland Crop and Horticultural Science (Agronomy) from Mekelle University in Ethiopia.
Peruth Murekeyimana - Rwanda
I work with the Rwanda Agriculture and Animal Resources Development Board (RAB) as a Traditional Cash Crops Production Specialist.
I have more than 15 years of experience in the field of extension in crop production and crop protection. My current work is focussing on helping farmers to improve agriculture products by minimising crop losses. In this role, I am preparing, participating, leading and monitoring the seasonal activities for traditional crops. I work closely with local governments, local stakeholders, farmers and producer groups to increase traditional cash crop quantity and quality.
I hold a Masters degree in Development Studies obtained from Kigali Independent University (ULK).
Since 2008, I have been working in the Ministry of Agriculture as a Sub-county Crops Development Officer, Kwanza Sub-county, Trans Nzoia County in Kenya.
Some of my duties have included technical assistance to staff offering extension services to farmers, promoting modern technologies in agriculture and also identifying areas of research for relevant institutions. I have also been involved in coordinating the activities of Plantwise plant clinics. I am a plant doctor as well as a trainer of plant doctors.
I hold a Bachelor's degree in Agricultural Education and Extension from Egerton University, Kenya.
P.M. Udeni B. Piyatissa - Sri Lanka
I work as a Development Officer attached to the Plant Protection Service of the Department of Agriculture in Peradeniya, Sri Lanka.
Under the Plantwise programme I am mainly responsible for coordinating Plantwise activities in Sri Lanka including organisation of technical workshops, monitoring and evaluation, plant doctor training and data management. In addition, I am involved in a programme to control invasive alien plant species in Sri Lanka, testing of herbicides at farm level and the control of sudden pest outbreaks in the country.
I hold a BSc special degree in Zoology Honours from the University of Peradeniya, Sri Lanka.
Wilson Z.O. Nabakwe - Kenya
For the last 10 years, I have worked for the County Government of Elgeyo Marakwet as an Agricultural Extensionist, working with rural communities to improve food security and livelihoods through agriculture.
I coordinate County level crop development programmes, capacity building and backstopping on crop management & development, collating, analyzing, storing and disseminating crop production information. My activities also extend to promoting compliance with crop production standards.
I hold a Bachelor's degree in Agricultural Education and Extension form Egerton University, Njoro – Kenya.
I work as Deputy Assistant, Staff Office for the Plant Protection Division under the Ministry of Agriculture, Livestock and Irrigation.
I worked for the Plantwise programme as assistant to the national data manager. Since 2017, my attention has been focused on analyzing and harmonizing the plant clinic data as a national data manager in the Yangon Region.
I hold a Bachelor's degree in Agriculture Science from Yezin Agricultural University.