About
CABI's centre in Pakistan was established in 1957, and coordinates CABI activities in Central and Western Asia. This is a region where small-scale farming is widespread, employing a large percentage of the population in many areas. Agriculture contributes heavily towards the GDP of countries in Central and West Asia, and is highly important to the development of the region.
The centre works to help farmers in the region increase yields, improve the quality of crops and access markets, in a sustainable, environmentally-sensitive way. Access to knowledge, and farmer involvement and participation are key to the centre's work. The centre pioneered the Farmer Field School approach and has delivered training on subjects including good agricultural practice (GAP), sanitary and phytosanitary (SPS) measures, integrated pest and crop management, and business and marketing skills.
The centre's horticultural expertise helps local smallholder farmers improve their production and profitability by providing them with access to better quality seeds, and encouraging farmers to adopt good, sustainable soil and production practices. Integrated crop management is encouraged, including managing agricultural pests and diseases through safe biological means. Regional plant clinics give farmers the information they need to lose less of their crops to pests and diseases.
The centre also helps farmers overcome barriers to getting their crops to market. Post-disaster agricultural support is provided by the centre. Individuals and groups are encouraged to plan for, and thus minimise the impact of such disasters.
The centre works with a large number of donors and organizations in order to facilitate its work, including national and regional governments, private sector bodies, foundations, NGOs, and other experts in the field. Looking to the future the centre will focus on the delivery of agricultural knowledge, using plant clinics and innovative ICT methods to reach greater numbers of farmers and give them the knowledge to make positive choices and decisions about the way they farm.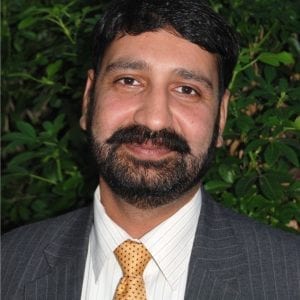 Senior Regional Director, Asia
CABI, Opposite 1-A, Data Gunj Baksh Road, Satellite Town, Rawalpindi, Pakistan
T: +92 (0) 51 9292063
CABI - Pakistan
CABI, Opposite 1-A, Data Gunj Baksh Road, Satellite Town, PO Box 8, Rawalpindi, Pakistan
T: +92 51 929 2062, +92 51 843 4979
Centre News & Blogs
CABI News
22nd November 2023
Documents
Project impacts - Evidence from CABI's on-the-ground interventions in Pakistan
This report summarizes the key impacts and activities of our projects which were published as news and blogs on the CABI website (CABI.org) in 2020
Related projects
CABI Project
Despite sufficient availability of natural resources, in Khyber Pakhtunkwa, Pakistan, constraints are faced throughout the value chain. Growth opportunities provided by domestic and global agriculture markets can therefore not be met. The aim of this project is to help create stronger food value chains in Pakistan by introducing certification facilities, improved market linkages, and a move towards more innovative, technology-based agriculture that makes better use of the natural resources.
Start:22/07/19 -End:21/06/20