Strengthening vegetable value chains in Pakistan
Small scale vegetable farmers in Pakistan encounter a number of issues that compromise their sustainable livelihoods; particularly for women and youth. Through the project, an alliance of selected organizations is aiming to improve the livelihoods of rural communities in Sindh and Punjab through strengthening selected horticultural value chains and promoting sustainable production and marketing opportunities.
Expertise
CountriesAustralia
Pakistan
Duration
Start: 16/02/2018
End: 31/12/2022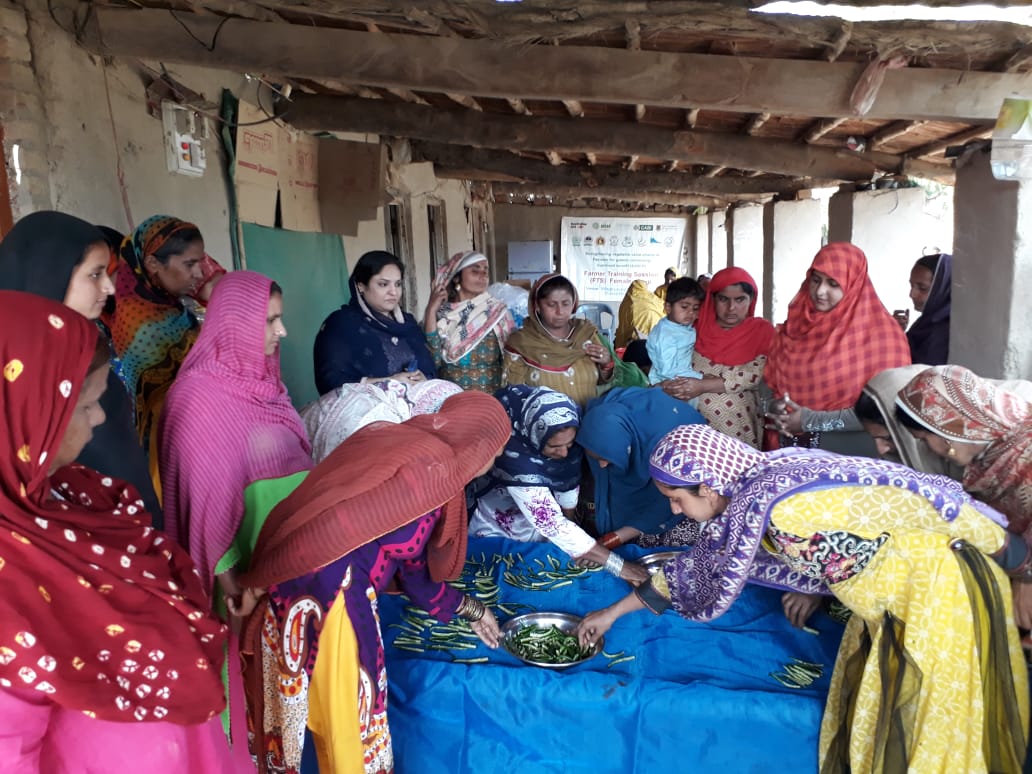 Development of value-added products and marketing by a small rural enterprise, Sindh. Credit: CABI
Farmer field day, Muzaffargarh. Credit: CABI
Visit to a vegetable wholesale and retail markets. Credit: CABI
Picking and packing tomatoes. Credit: CABI
Preparation of a potato consignment. Credit: CABI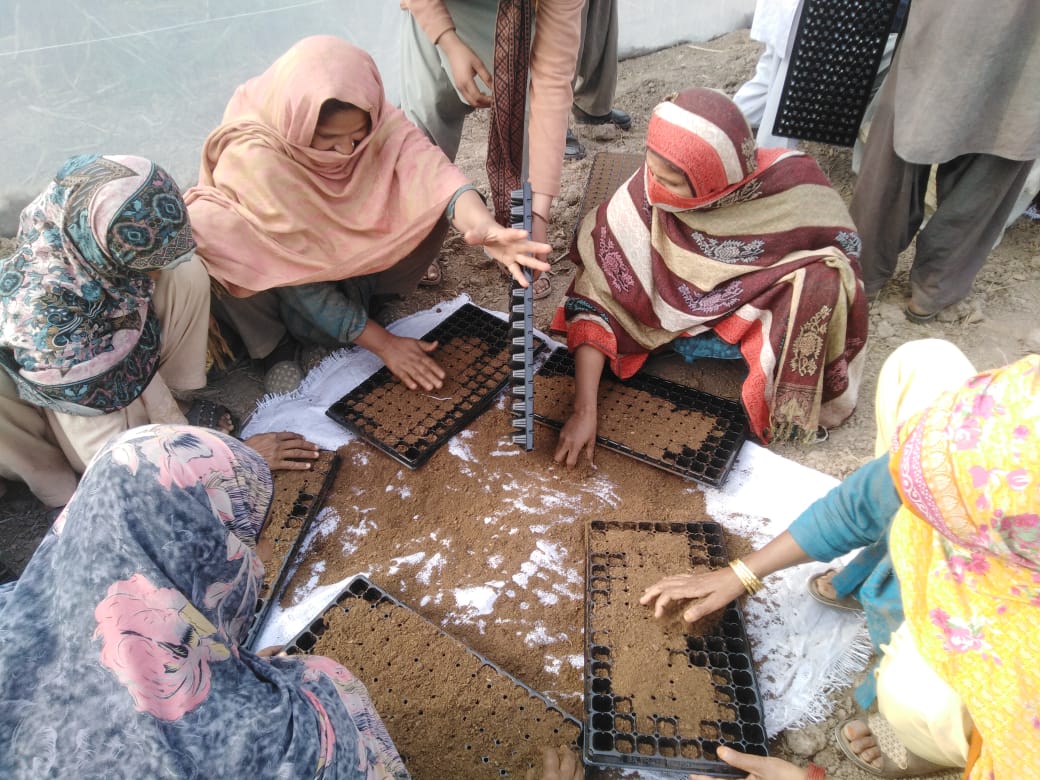 A seedling nursery. Credit: CABI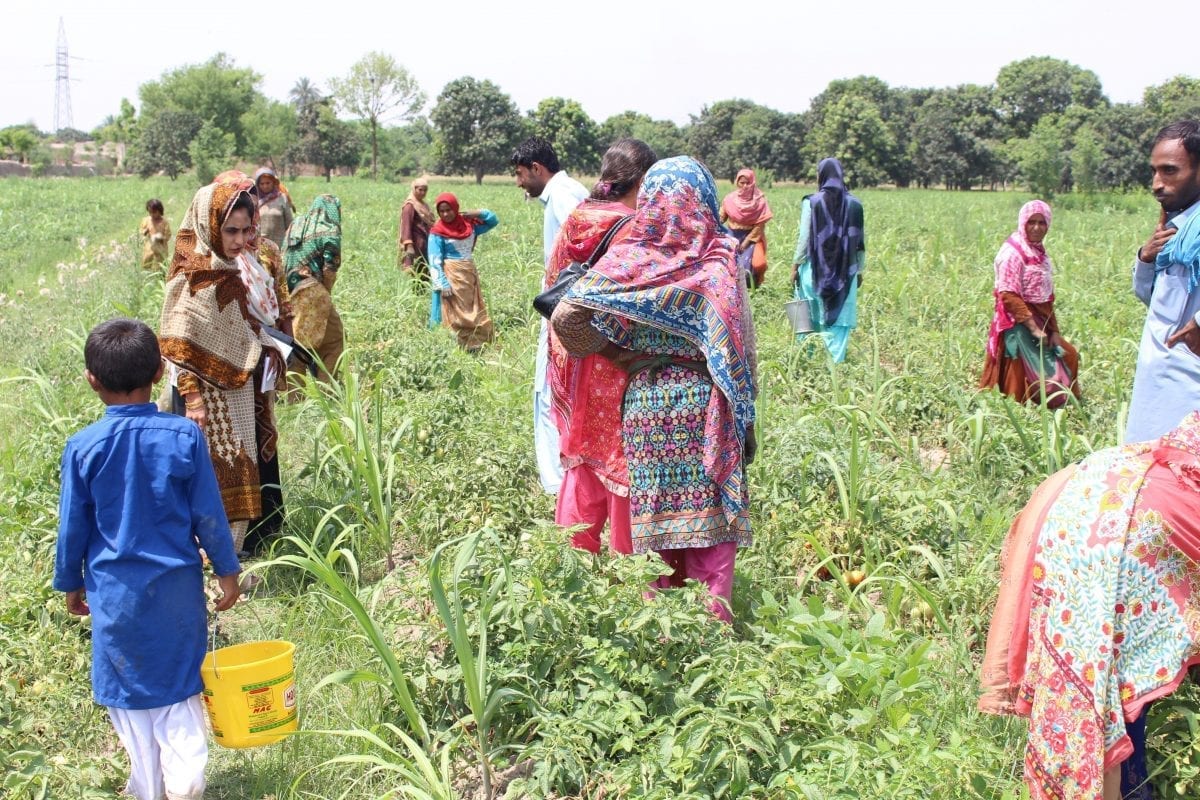 A farming community in Muzaffargarh. Credit: CABI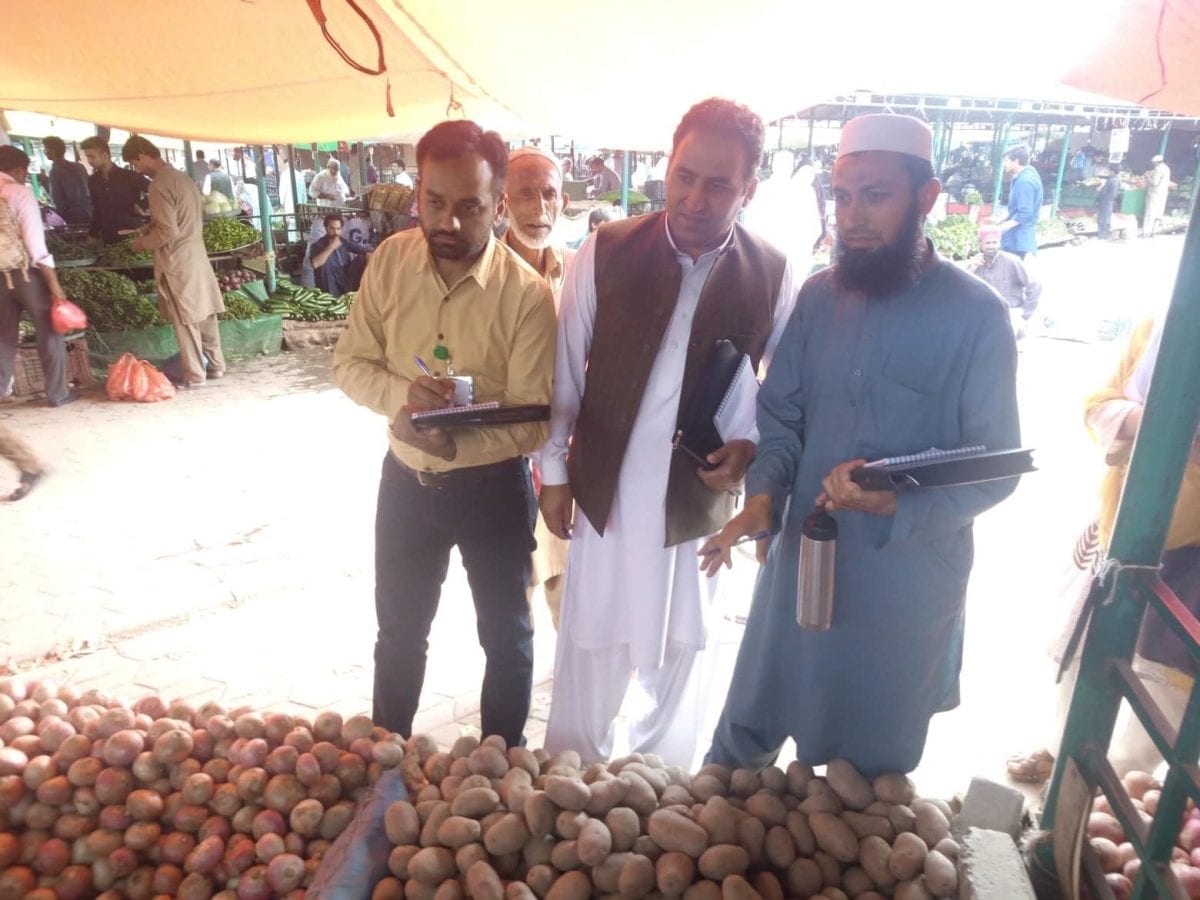 A visit to an Islamabad vegetable market to understand this vital link. Credit: CABI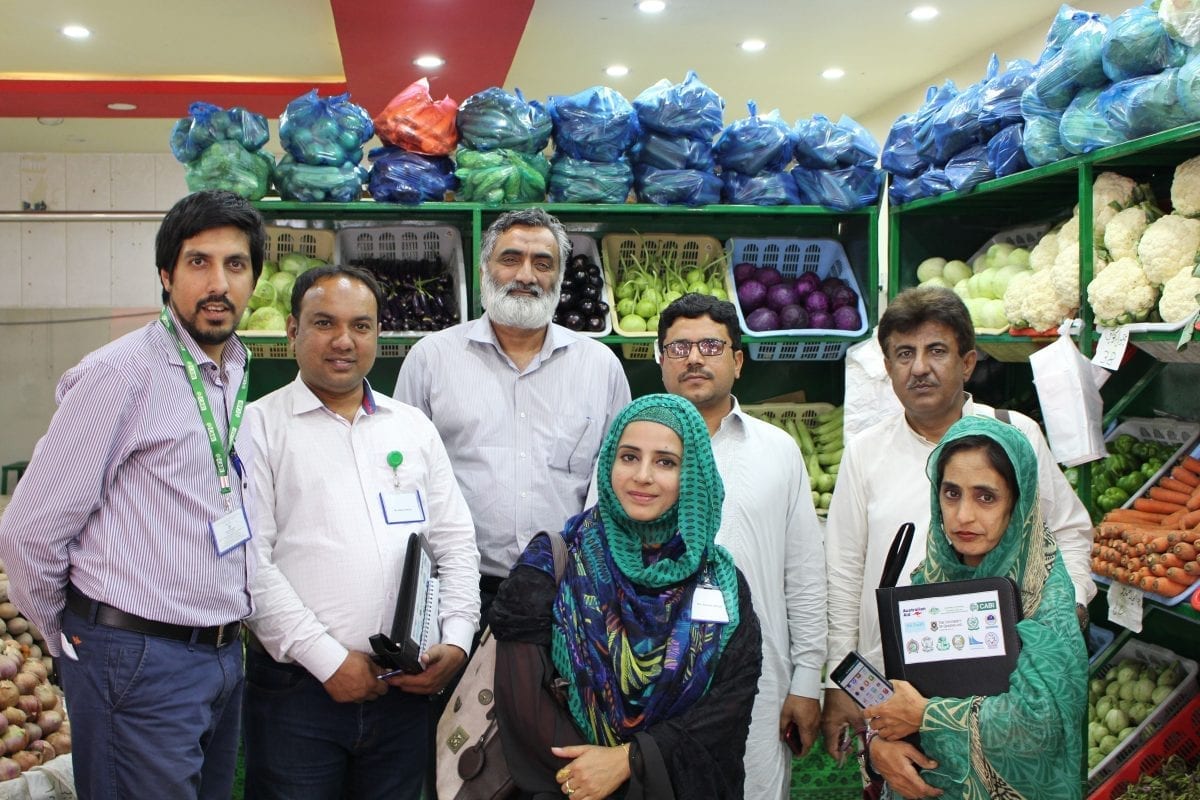 The project team visiting a vegetable retail shop to understand selling behaviours. Credit: CABI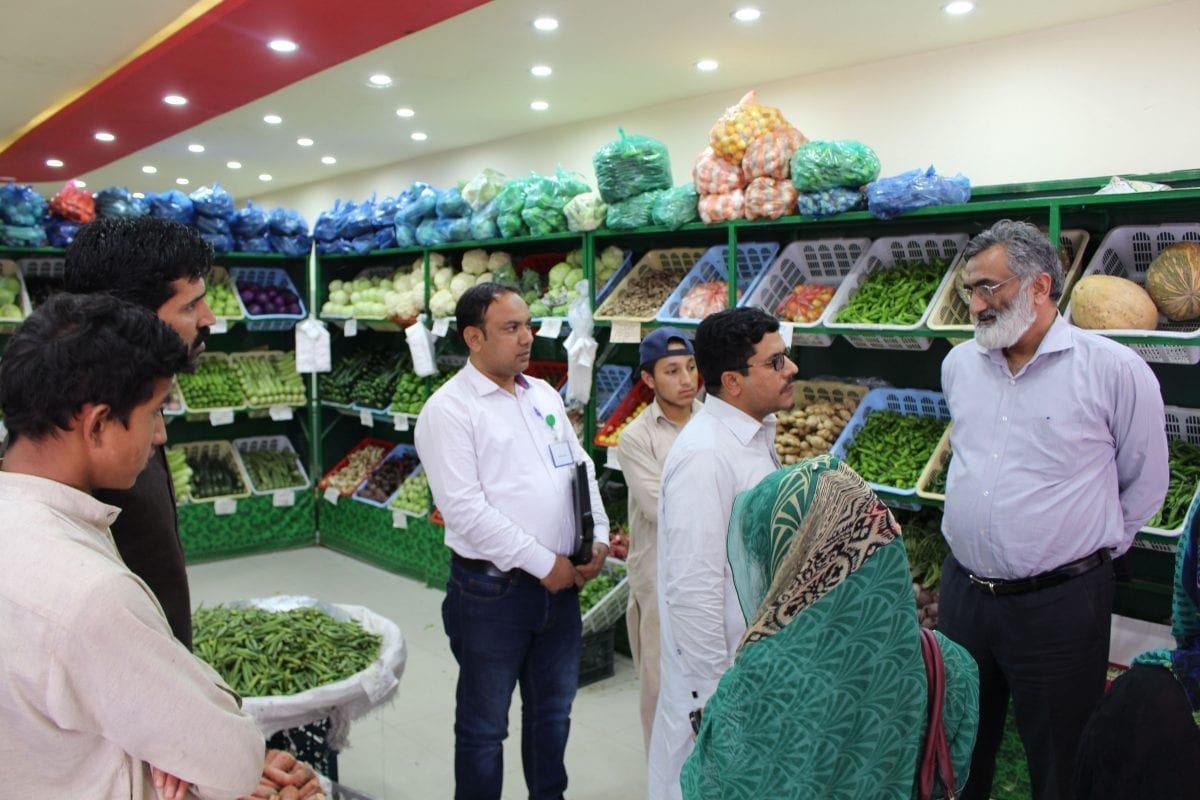 Market research with a customer to identify consumer preferences. Credit: CABI
Previous
Next
Project Overview
So, what's the problem
Over 60% of Pakistan's population of around 208 million live in rural areas where poverty in all its forms is high (nearly 55%) compared to urban areas (less than 10%). The vast majority of the country's rural poor depend on subsistence agriculture, either as farmers, or as farm labourers and service providers. The vast majority of these farmers operate family smallholdings – comprising less than five acres of land – and for many of these, vegetables are a major, but highly variable, source of household income. Women and the young who are attempting to make their living through vegetable farming and trade are especially affected.
A needs assessment was conducted in Sindh and Punjab where three major vegetables (onion, potato, tomato) are grown. It showed that consistently supplying a good quantity of vegetables to the market remains challenging. Structural constraints such as poor storage, handling, transportation and processing are big issues. We found that these, coupled with production constraints (such as seed quality, price of inputs, pests and diseases, an absence of best practices for harvest, postharvest and marketing management) and economic constraints (such as the mechanism to access capital, credit, tenancy or land) means that consumers are not being supplied with enough good quality vegetables. As a result, these constraints lead to inefficient target value chains while minimizing profitability.
Overarching socio-cultural factors such as the lack of knowledge to address these constraints (including inadequate extension services) and restricted opportunities for women and youth, also act as barriers to working collaboratively within some communities.
What is this project doing?
To address these constraints, a holistic and multidisciplinary approach has been developed that will look at the entire value chain to help improve the livelihoods of the target communities in Sindh and Punjab. This will be achieved by strengthening horticultural value chains and by promoting sustainable production and market opportunities. Specifically, the project objectives are to:
Identify opportunities for increasing community engagement and developing rural entrepreneurism
Establish sustainable production and marketing opportunities for small scale vegetable farmers and traders
Test and develop technical innovations for selected vegetables value chains
Expand improvements in vegetable value chains, sustain and maximize any community benefits
The project team is comprised of subject specialists and experts from all areas of the value chains (social science, production, postharvest handling, value-added product development, marketing and capacity building) and a comprehensive work plan is being developed on a yearly basis whereby the experts test and make recommendations to farmers on techniques and technologies. Participatory action research will be applied to study the issues and barriers in the target vegetable value chains through the lens of customers' preferences.
Our value chain, family-style approach to this project will not only benefit the community households working directly with us, but also the stakeholders involved in these and other commodity value chains. Partnerships with public and commercial institutions throughout testing and the application of value chain interventions are vital to sustain any future impacts.
Various engagement strategies will be adopted to build the capacity of smallholder farmers of tomato, potato and onion value chains to ensure best practices of production, postharvest and marketing are followed to improve the quality and yield of their produce which will, in turn, attract better prices from the markets and, ultimately, improve their livelihoods.
---
Results
Focused on social science, this horticulture value chain project is taking place at six target sites in two provinces of Pakistan. Nine subcontracts with in-country and international partners who help to implement the project have been successfully established.
The outcomes of the project in 2020-21 demonstrated that the value chain approach can deliver community-wide benefits to smallholder farmers, both male and female, and their families. The interventions introduced by the project and adopted by farmers have resulted in a significant increase in crop yield and have improved production by 18%, 23%, and 20% for tomato, onion and potato, respectively, as well as quality. Meanwhile, the consignments of tomato, onion and potato also proved that interventions can bring a significant increase in growth profit of 133%, 318% and 121% for tomato, onion and potato, respectively.
The value chain approach, facilitated by participatory action training and supported by an integrated multi-disciplinary team, not only improved the efficiency of the value chain through improving quality and reducing wastage, but also strengthened the value chain through improving relationships between farmers and customers.
Women's engagement in value chain activities has been significantly improved. Through value chain analysis, the project team has identified activities for the involvement of women in creating market value along the chain. These involve tomato nursery production, potato seed sorting and treatment and onion stop irrigation (20 days before harvesting), curing for two weeks, proper cutting, sorting and grading and marketing best practices. Through the adoption of the 'whole family' approach, the number of females participating in nursery production, potato seed sorting and treatment and onion postharvest activities has increased significantly. Onion farmers were willing to pay women labourers 20% more for onion cutting, sorting and grading. The success of this approach was also demonstrated by the increase in the participation of females in training activities and field days.
During 2020-21, the project implemented five field days and 17 trainings. As a result, 501 farmers, including women, men and youth, were reached. 27 men and 12 female researchers, development professionals, extensions, social mobilizers from 15 stakeholders and institutions were engaged in the project activities.
Future plan For the 2021-22 season, project planning for tomato, potato and onion value chains will continue. The evaluation of the interventions of tomato, potato and onion value chains have also started.
---
Project Manager
Project Manager
CAB International (CABI), Data Ganj Bakhsh Road, Rawalpindi, Pakistan
Stories of impact
Female farmer gets premium price for tomato crop following vegetable project training
View Impact Story