Improving knowledge and understanding of beetle biodiversity in Laos
Global biodiversity is receiving increased attention as it becomes more and more threatened because of the growing human population and development. Beetles or coleopteran are no exception and CABI is running this project to increase knowledge and understanding of their biodiversity in Laos.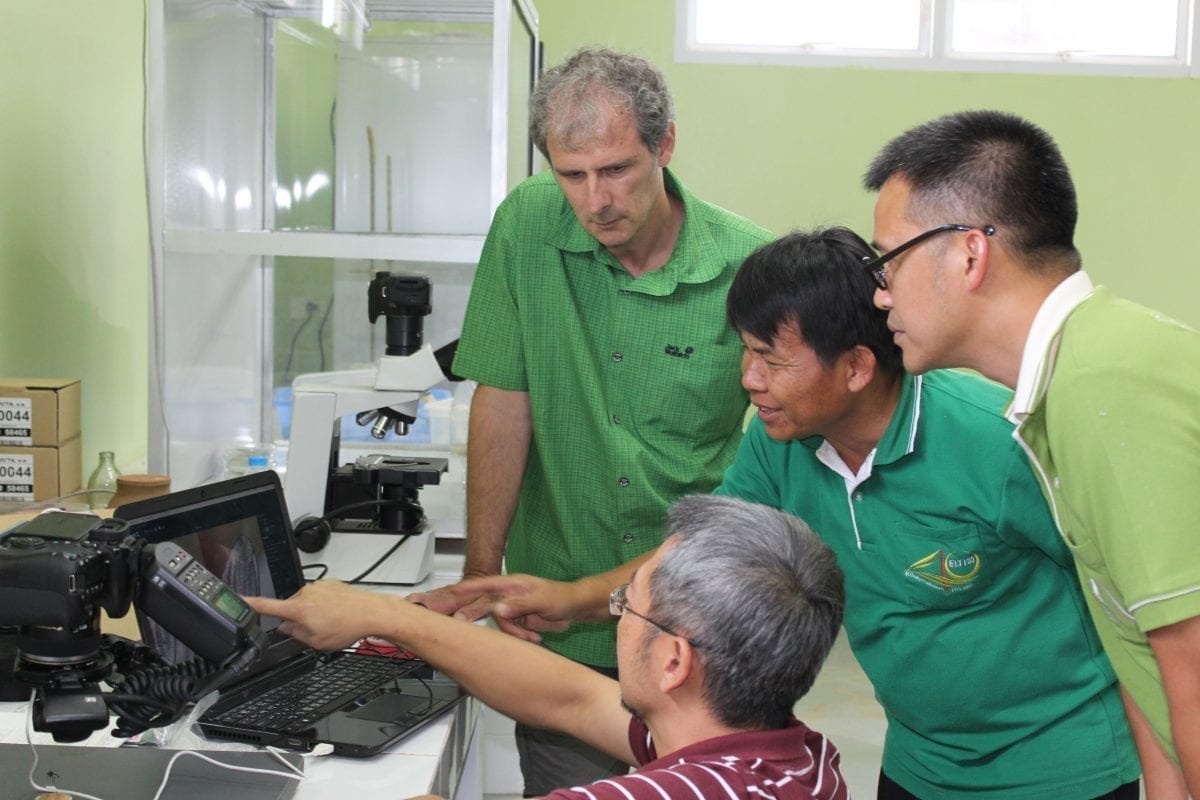 Working on high quality images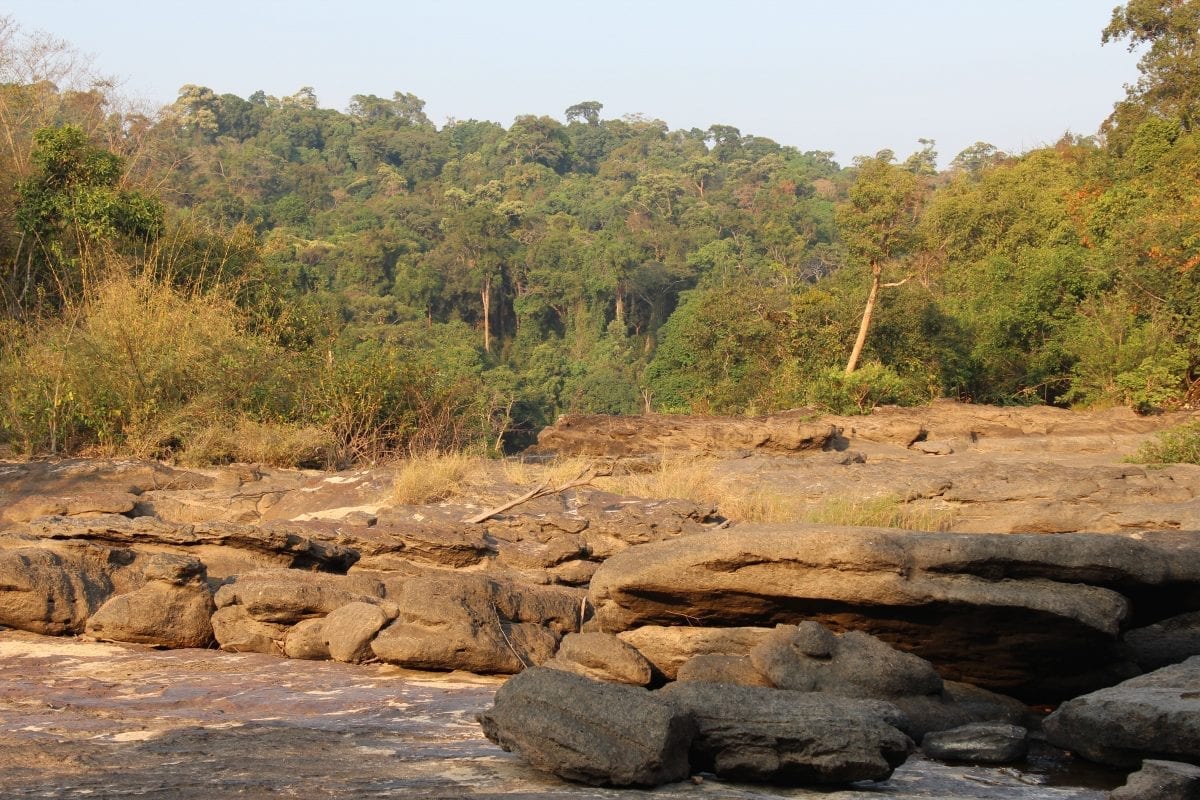 Tad Xai Waterfall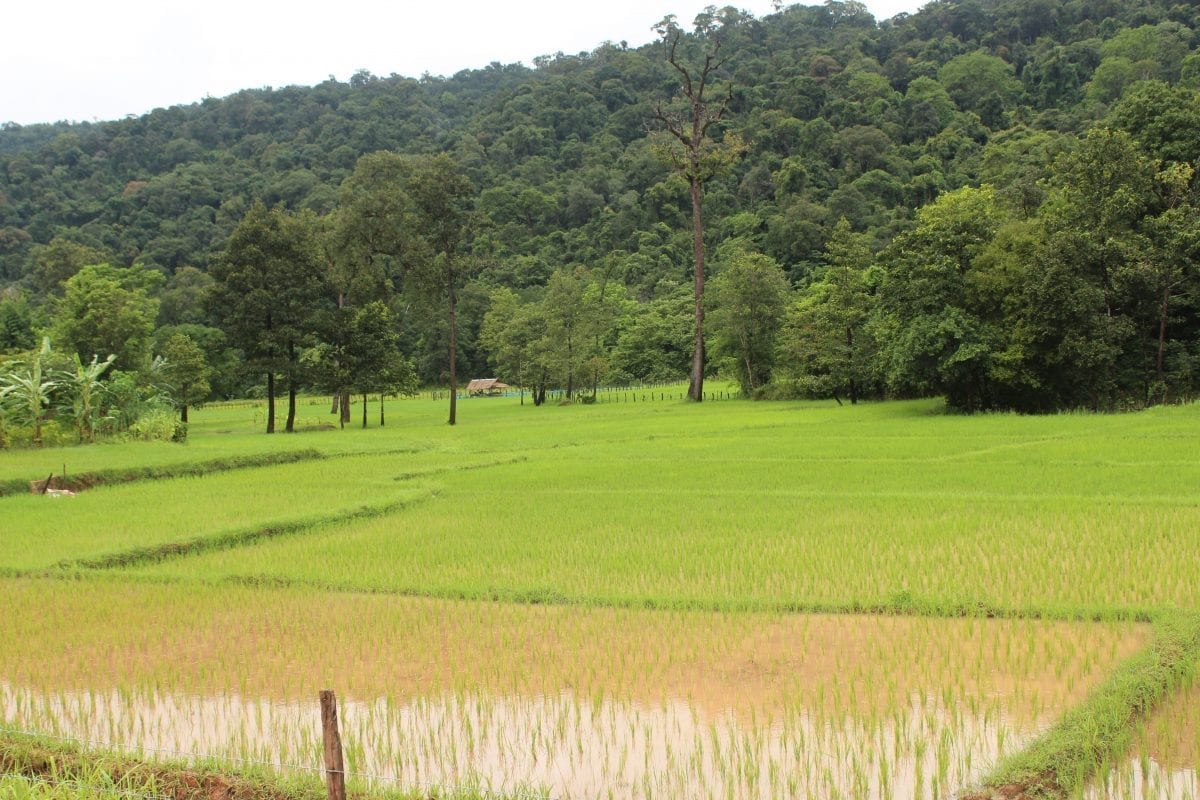 Rice and neighboring forest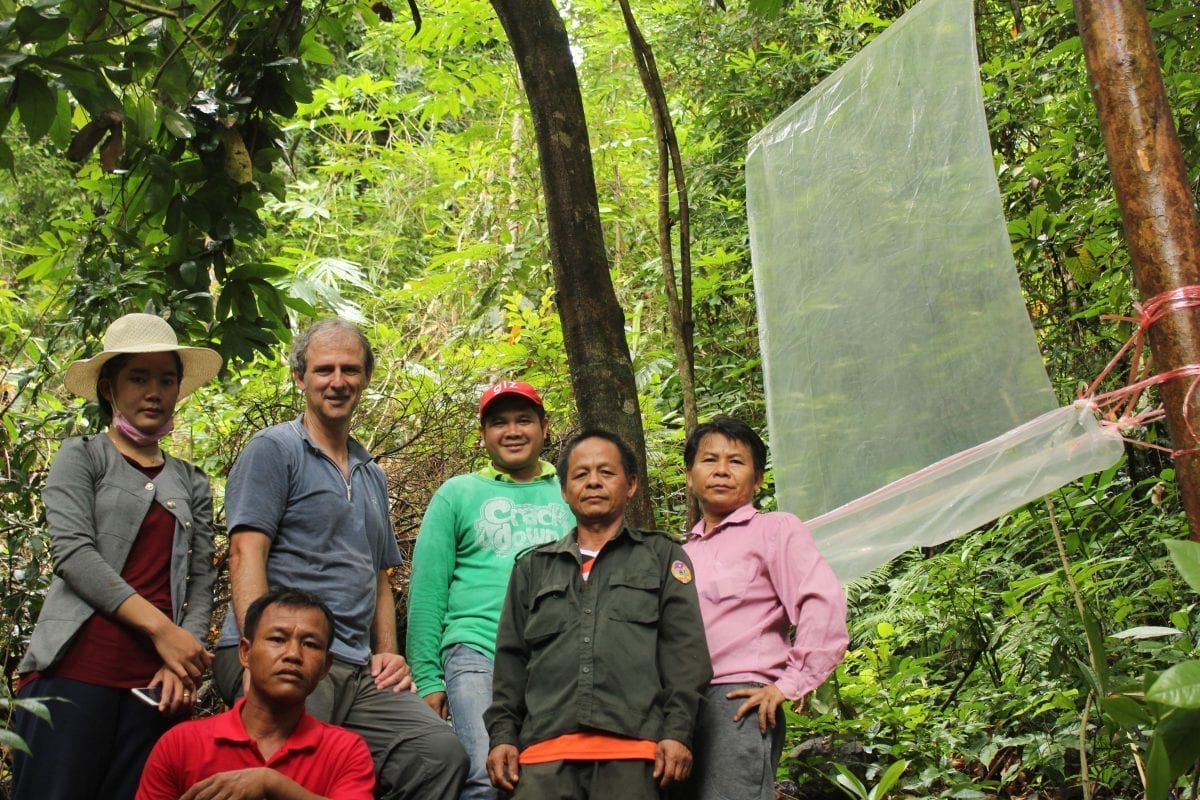 Project team with improvised window trap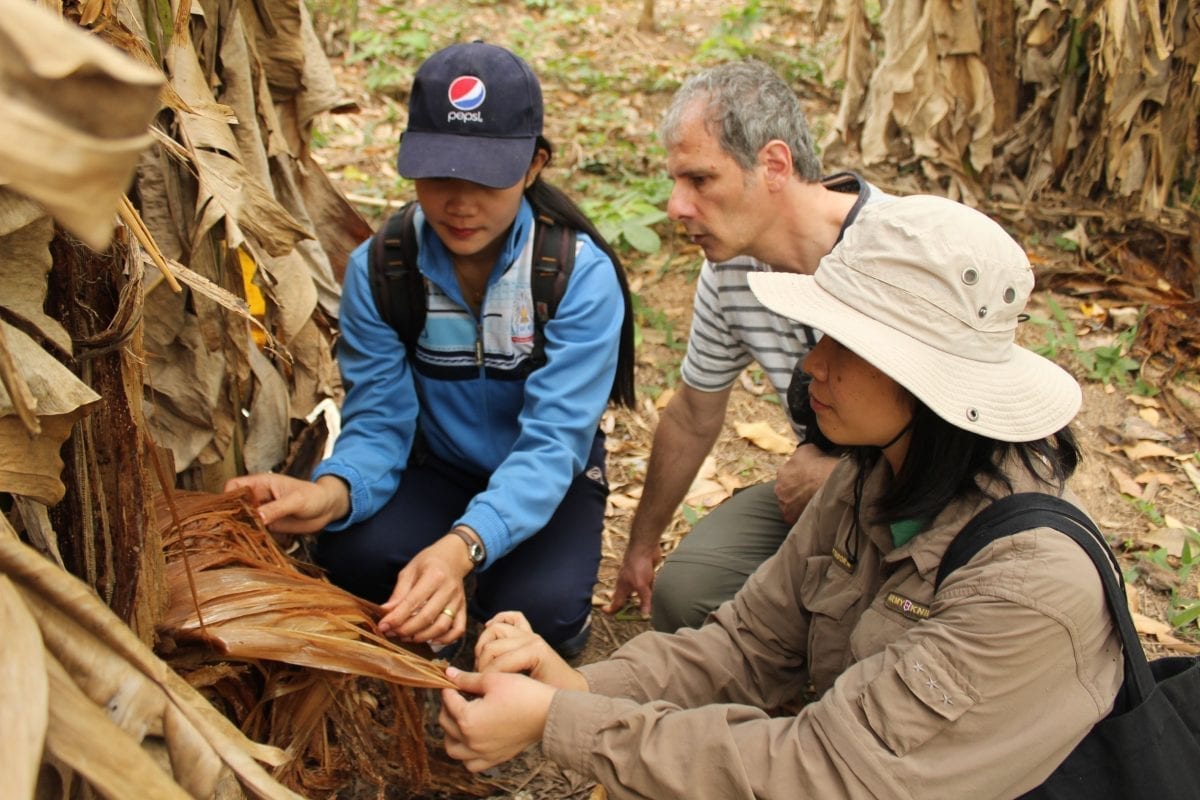 Project team looking for beetles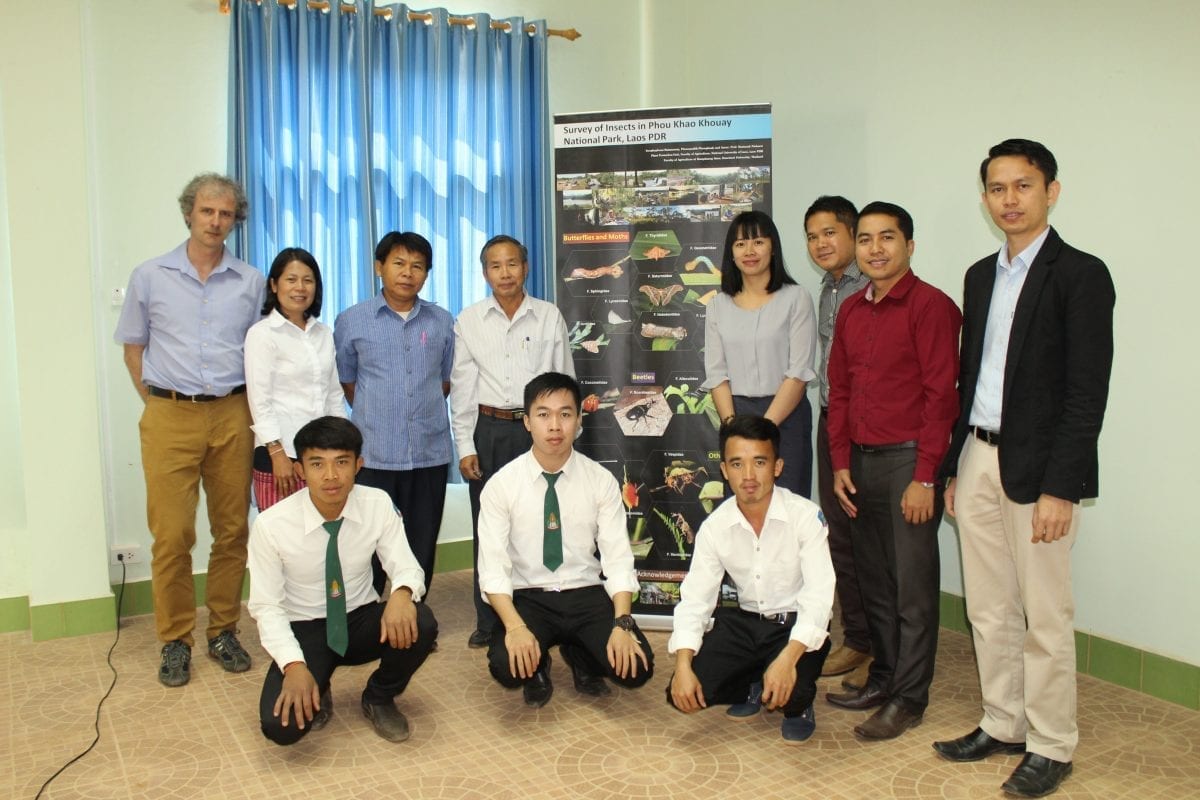 Project team during inception workshop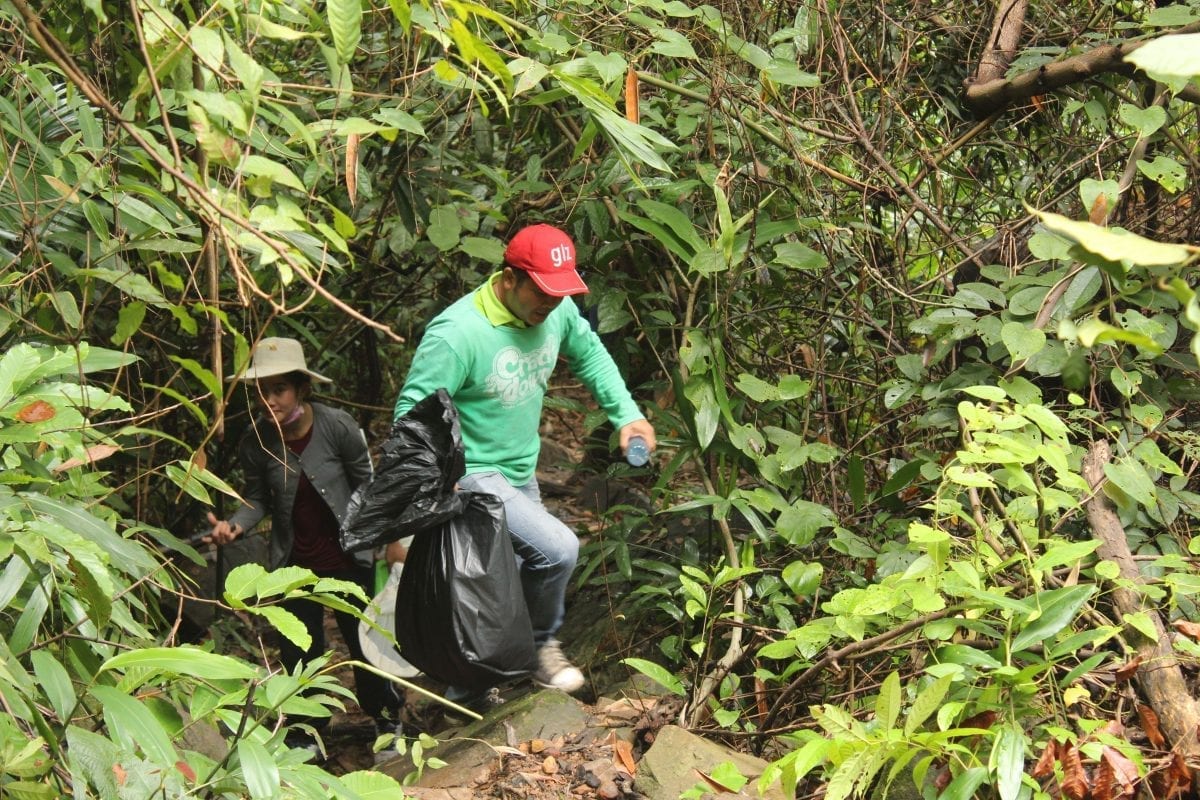 Project team accessing field sites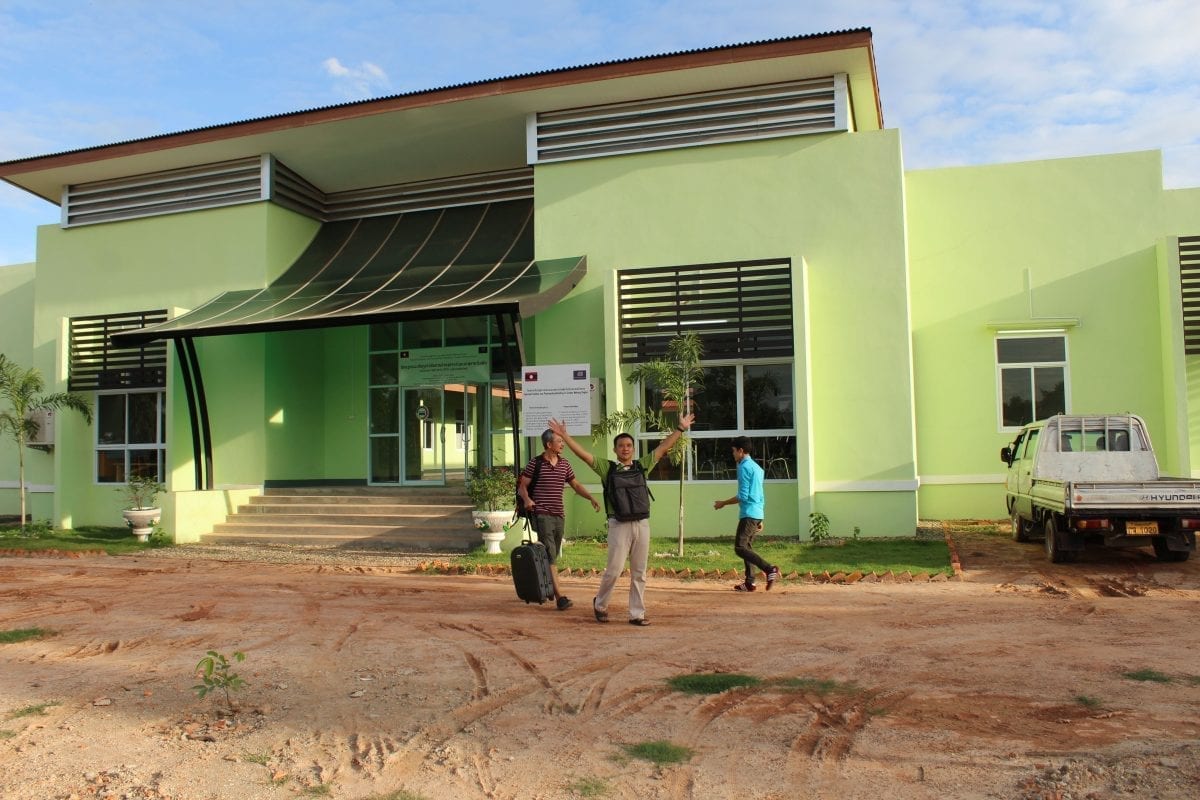 New building of Faculty of Agriculture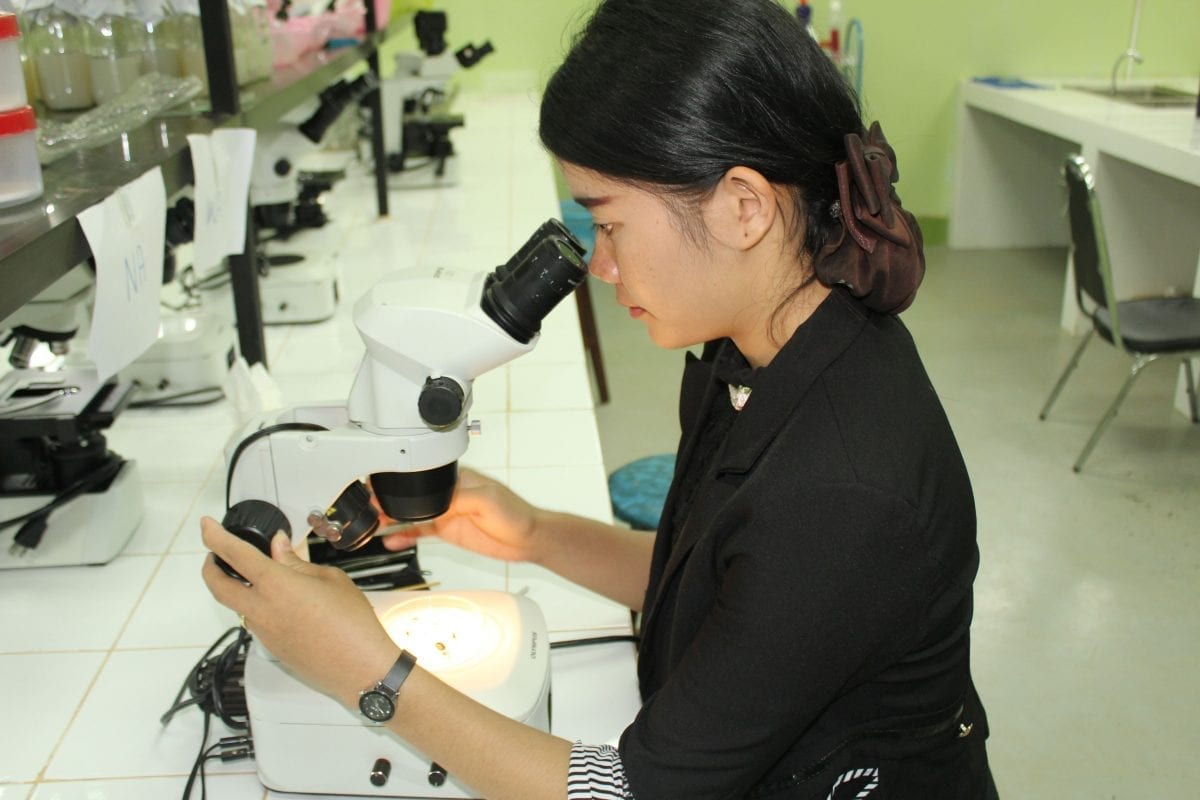 Identifying beetles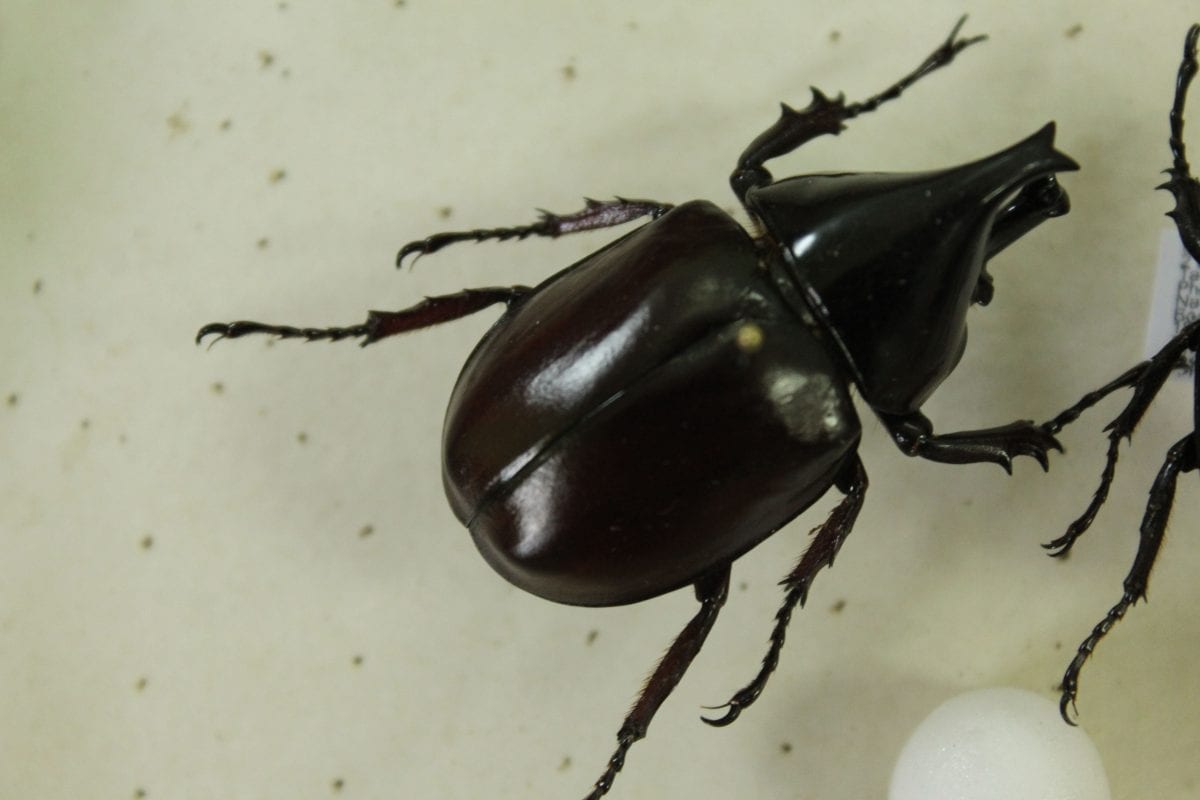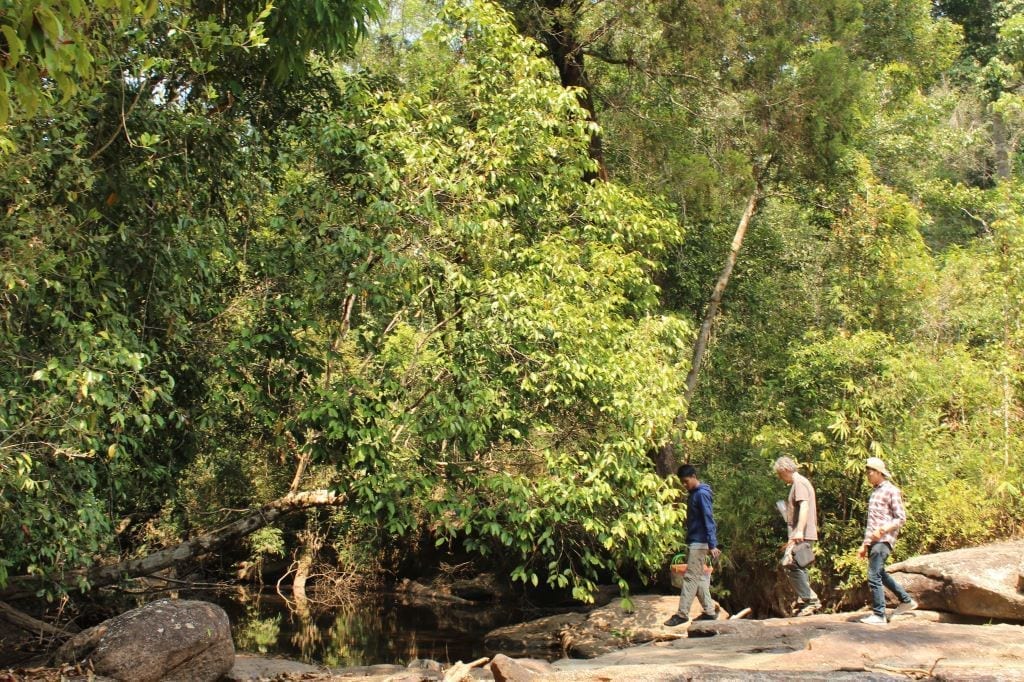 Project staff accessing sample sites in deciduous evergreen forest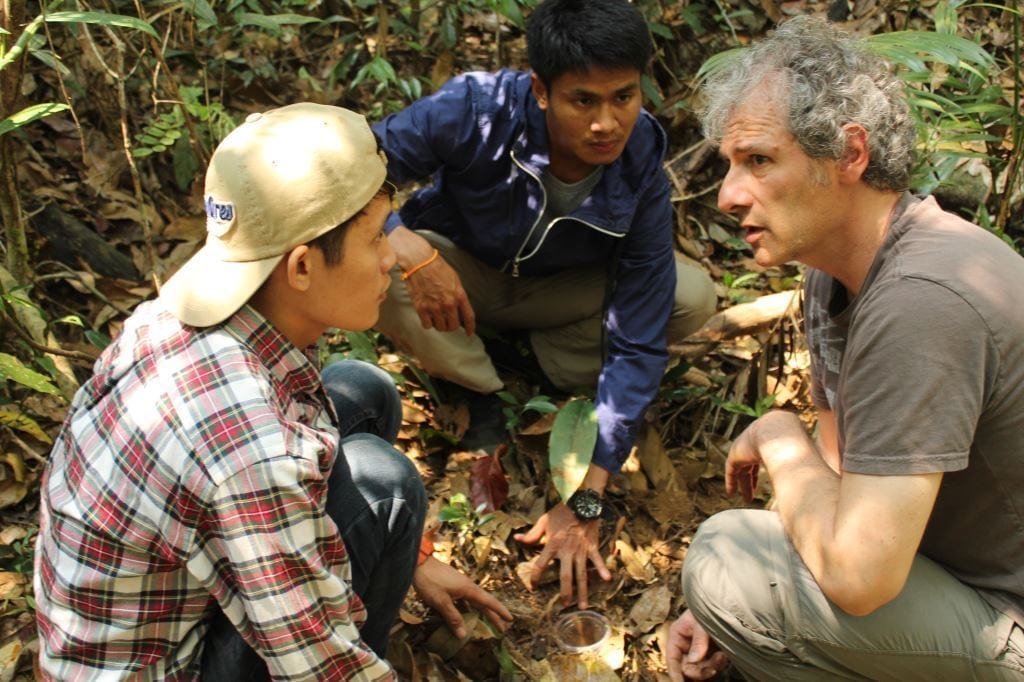 Collection of beetles by beating in Dong Hoa Sao protected area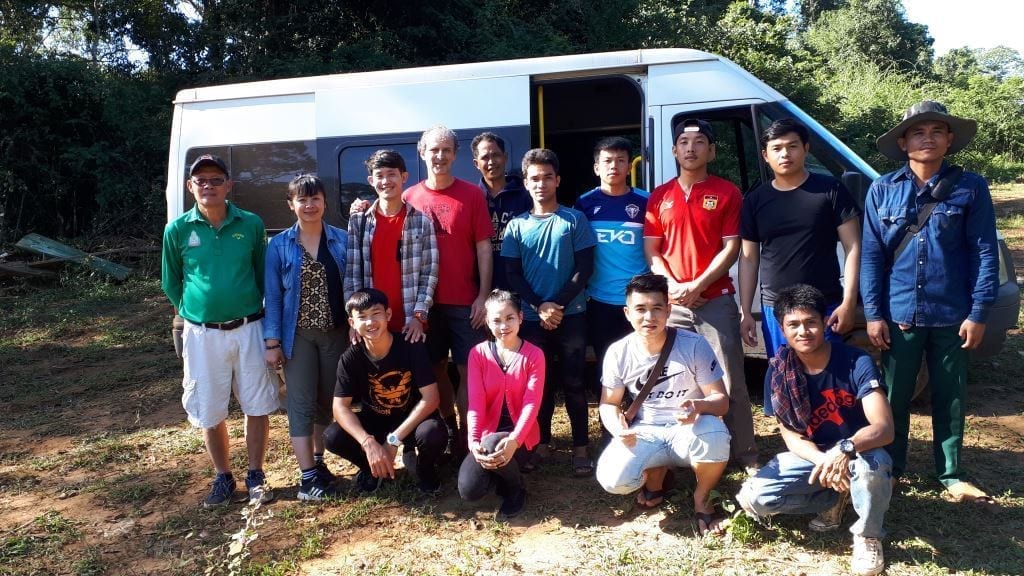 Group picture of project staff and university students at Dong Hoa Sao protected area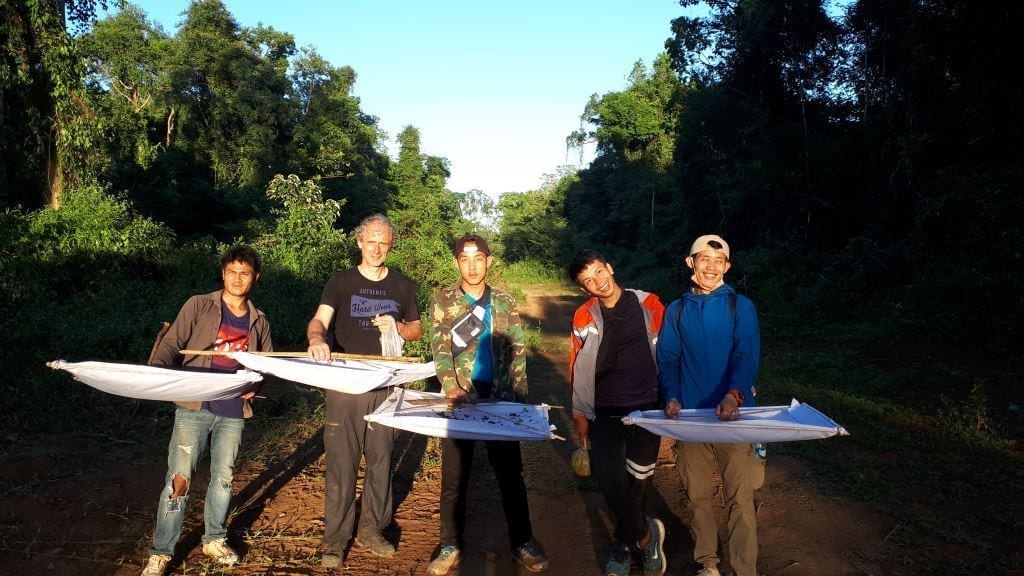 Project staff implementing simple pitfall traps
Previous
Next
Project Overview
So, what's the problem
Better understanding and conserving biodiversity is now seen as increasingly important. This is particularly true for a number of 'biodiversity hotspots' which have been identified worldwide. It is widely agreed that the Greater Mekong Subregion is one of these hotspots. Here, the international scientific community are focussing on the threats biodiversity is facing, often from human activities. Lastly, it is understood that conserving biodiversity is part of the Sustainable Development Goals (SDG's) set by the UN to ensure environmental sustainability specifically Goal 15).
What is this project doing?
Overall, our work aims to increase the knowledge and understanding of coleopteran biodiversity in Laos. A team from CABI will collect coleopterans from selected habitats in Laos to assess the number and species composition. In addition, targeted research will then assess the impact of human activities on beetle biodiversity. This will mean comparing beetle biodiversity in different types of forests that show a varying degree of human exploitation, ie de-forestation etc.
An important goal of the project is further to raise the awareness of the importance of biodiversity in Laos. An 'innovation system' approach will be employed throughout the work in order to facilitate the active participation of all relevant stakeholders and strengthen the links between them.
Through this project, CABI is building upon work conducted by the late Dr Brancucci (Natural History Museum, Basel, Switzerland) who was passionate about collecting beetles in Laos and who provided funding for this project. Publications will be produced throughout the lifetime of the project to share knowledge gained.
---
Results
During the inception phase, a research network of scientists and taxonomy experts from Laos and Thailand was set-up and a successful inception workshop held. The methodology for coleopteran surveys was developed and several collection methods (eg beating, sweep netting, light trap, window trap) were tested during field trips to the Phou Khao Khouay Biodiversity Conservation Area.
The most important achievement was the finalisation of the beetle collections in less and more exploited forest habitats in Phou Phanang National Protected Area, which is located about 30km West of Vientiane.
This study was based on two window traps and three pitfall traps established at each of the 12 sampling sites and a sampling scheme that was repeated four times (March, June, September, December) to ensure all major seasons in Laos were covered. More than 3000 beetle specimens were obtained and identified based on the morphospecies concept. Significantly more beetle specimen and more morphospecies were found in the less exploited forest when compared to the more exploited forest where human activities, such as wood cutting, have been ongoing for the last 20 years. This is an important finding, highlighting that human activities put biodiversity at risk, particularly through the exploitation of timber.
Differences in biodiversity were found between seasons with more species found in the rainy season and peak numbers during the June collection. Finally, differences were found regarding the trapping systems with more specimens collected by pitfall traps; no significant difference was found for the number of species obtained from the two collection methods but, obviously, the species composition was quite different between collection methods.
In addition, thousands of beetles were collected in Phou Ka Kwoy protected area, Boulikamsay Province, and in Dong Hoa Sao protected area, Champasakh Province, for which species identification is still in progress. Substantial training activities on beetle identification skills and biodiversity are part of the project activities. Results were shared within the Laos National University (NUoL) and other stakeholders, and a publication developed for the bulletin of NUoL.
---
Project Manager
Integrated Crop Management Advisor
Rue des Grillons 1, 2800 Delémont, Switzerland
Donors
Brancucci Foundation