CABI recently brought together some of the world's leading agricultural scientists and Professor Lindiwe Sibanda, Chair of CGIAR's System Board, to discuss opportunities for greater collaboration between UK scientific institutions and CGIAR.
Scientists from the National Institute of Agricultural Botany, the James Hutton Institute, Scotland's Rural College, Rothamsted Research and the Natural Resource Governance Institute talked about the work being done by their respective organisations, highlighting the many overlaps between their research priorities and CGIAR's.
Professor Sibanda shared her thoughts and offered some lessons from CGIAR's recent period of reform and the implementation of its new organisational strategy.
The roundtable was convened by the UK-CGIAR Centre for Collaboration in Science & Innovation, which is due to launch in November this year. CABI will direct and provide the Secretariat for the Centre on behalf of the Foreign Commonwealth and Development Office (FCDO).
The meeting took place at CABI's centre in Egham, where scientists undertake research for international development projects and microbial services. The centre's work has supported hundreds of projects and helped thousands of farmers in countries across the world. Much of the team's current work is for national government departments, in particular Defra and the FCDO.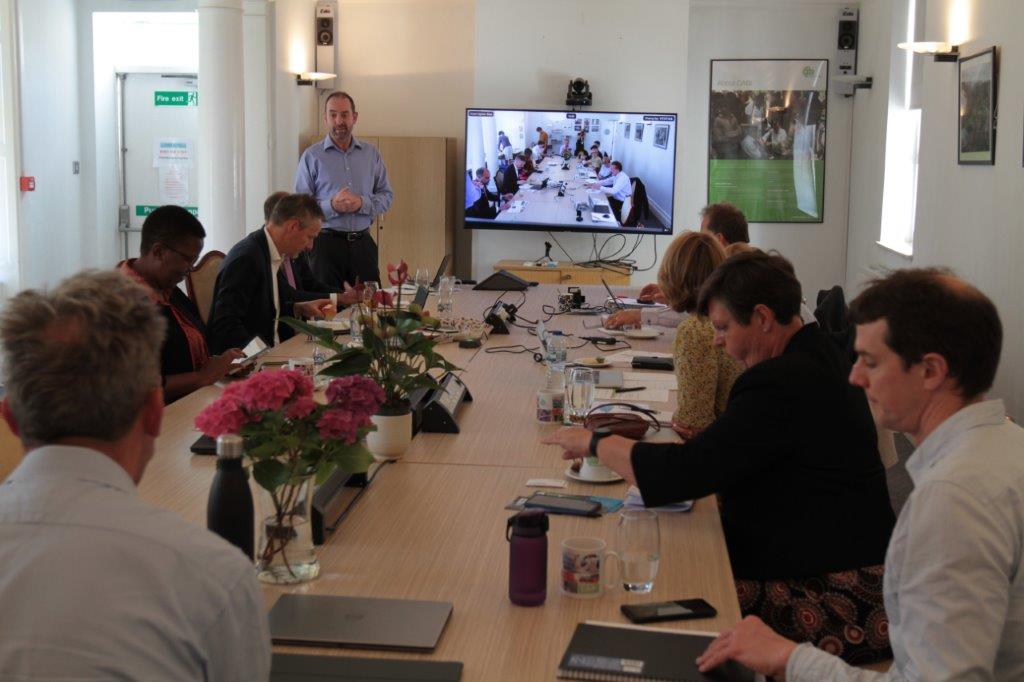 CABI's Senior Regional Director, Dr Dick Shaw, chaired the meeting.
UK science and CGIAR: the need for greater collaboration
Funded by the FCDO, the UK-CGIAR Centre was created as a response to the UK government's long-held desire to build stronger ties between CGIAR and UK science.
CGIAR is a global research partnership, dedicated to transforming food, land, and water systems in a climate crisis. With 15 centres worldwide and 9,000 employees, CGIAR is the largest food security research organisation. The relationship between UK science and CGIAR is broad and in some cases deep but there is scope for increased impact through greater focus. The Centre will support this by commissioning impact-focused research collaborations between scientists from the UK, CGIAR and countries where research will be applied.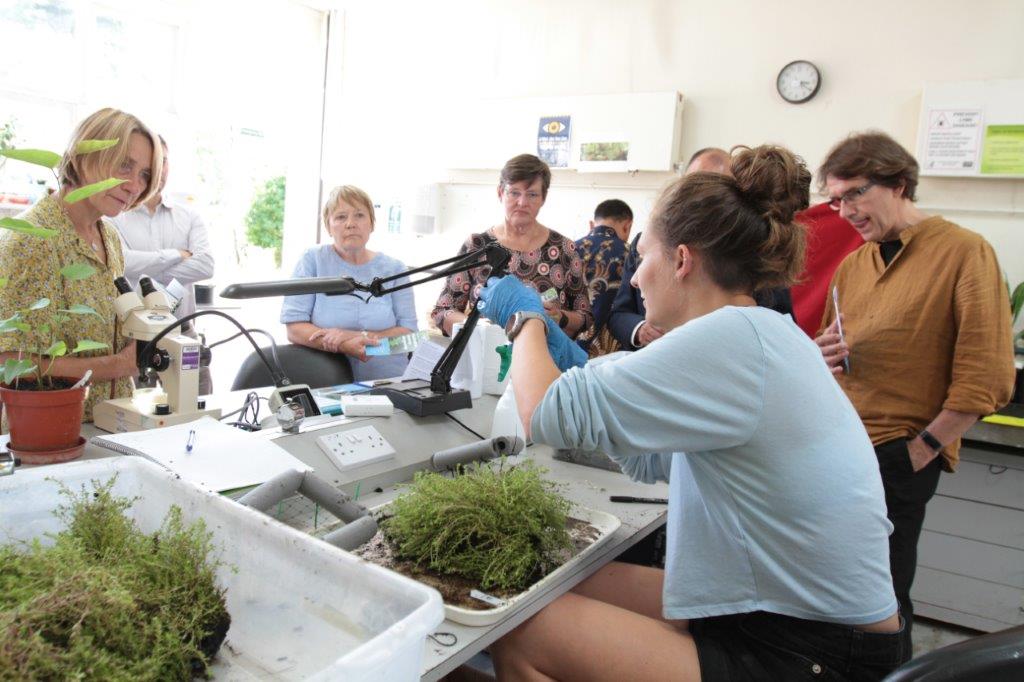 CABI as a "home for UK science partnerships"
At the event there was much enthusiasm for CABI and the UK-CGIAR Centre to serve as a convener to bring together UK science and CGIAR partners.
Professor Lindiwe Sibanda said:
"This year we are strongly focusing on science delivery. CGIAR undertook ambitious reforms to ensure it is better equipped to tackle the problems our world currently faces. Science partnerships will be crucial to achieving this, and the UK has strong ties to CGIAR. We want to strengthen these ties and create research environments in which there are benefits for all partners.
"This seminar was a strong first step in this direction. CGIAR is the go-to institution for delivering public good research and innovation for food, land, and water systems transformation in the context of a climate crisis. CABI is the go-to home for our UK science partnerships. I want to thank CABI for being a friend of CGIAR by organising and convening this event."
Moving forward, the UK-CGIAR Centre will be building on the strong relationships that already exist as well as nurturing new partnerships between CGIAR and UK science, specifically in areas where ties are not well developed and where stronger links would create win-win scenarios for parties. The recent event at CABI's Egham Centre marks part of the beginning of this process.
Update 24/11/2023: This article originally stated that scientists from the University of Cambridge attended the meeting. However, this was incorrect and the article has been corrected to state that scientists from the National Institute of Agricultural Botany attended the meeting.