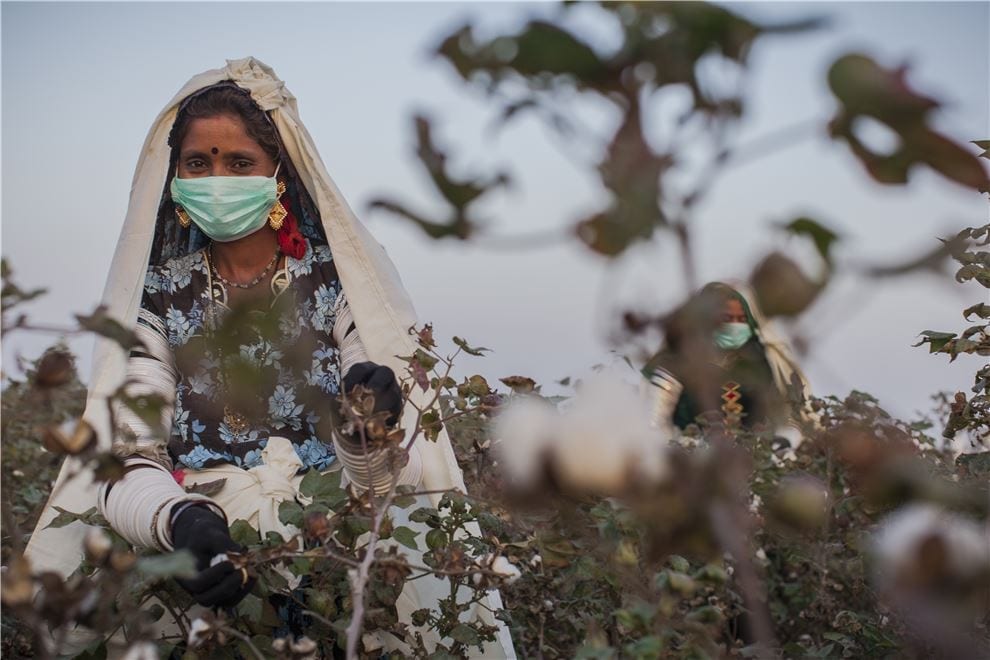 18 February 2019 – CABI scientists are implementing a two-year PKR 94.4 million project to help thousands of farmers fight cotton, fruit and vegetable crop pests and increase their profits by using more environmentally-friendly and sustainable biological controls.
CABI in Pakistan has signed an agreement with the Sindh Irrigated Agriculture Productivity Enhancement Project (SIAPEP) to deliver Integrated Pest Management (IPM) to key cash crops in Sindh Province including cotton, sugarcane, okra, mango and guava.
Using the innovative Natural Enemies Field Reservoirs (NEFRs) technique, devised by Riaz Mahmood, CABI's Senior Biological Control Specialist at its centre for Central and West Asia (CWA) based in Rawalpindi, scientists will focus on targeting 11 pests including Pectinophora gossypiella (Pink Bollworm).
As part of the Government of Sindh–funded project more than 3,000 farmers will be trained on the application of biological IPM techniques which are less harmful to local ecosystems than pesticides. In Pakistan, pesticide use exceeds 45,000 tonnes of product a year – a practice which has caused much concern amongst biologists, plant protectionists, naturalists and environmentalists regarding the possible consequences on biodiversity.
The focus will be on the use of NEFRs (that contain a range of natural parasitoids, predators and pathogens), which between 2004 and 2006, helped farmers in Pakistan realise a 45 percent decrease in damage to guava fruits alone.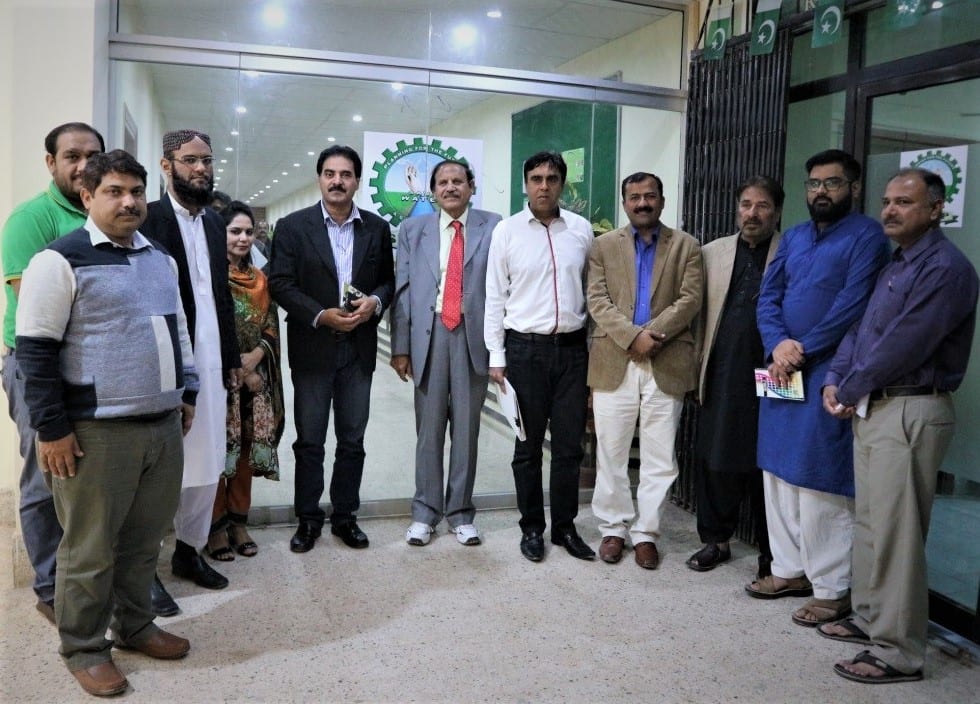 CABI staff and colleagues from SIAPEP ready to collaborate on the project entitled 'Integrated Natural Enemies Field Reservoirs'
Dr Babar Bajwa, Regional Director, CABI Central and West Asia, said, 'Natural enemies maintain the balance of populations of prey and ensure the coexistence of species by allowing none to become abundant, which in turn, generates biodiversity.
'This project offers farmers the chance to adopt biological IPM techniques to reduce their production costs, achieve optimum crop yields and access markets at national and international level where more profit can be achieved for their goods.'
The project will concentrate on 10,000 acres of land in Sindh where initially 50 shelters, made from farm debris (insect infected plant parts), will be built at different sites at farmers' fields for the protection and mass-rearing of natural enemies.
NEFRs are also being used as part of a separate USAID-funded Phytosanitary Risk Management programme in Sindh, Balochistan, Gilgit and Skardu where the conservation of important biocontrol agents of papaya mealy bug, apple pests, fruit flies and the giant mealy bug are being carried out.
Additional information
Discover how CABI is helping Pakistan's cotton industry reduce losses of around $350m a year, as part of the Better Cotton Initiative, including advocating the use of NEFRs to fight pests and diseases.
Read in these articles on the CABI Blog more about how CABI is helping cotton farmers tackle pests that threaten to destroy their crops and livelihoods:
CABI on cotton (part 1): Farmer seminar on pest management
CABI on cotton (part 2): The famous farmer and The compost king