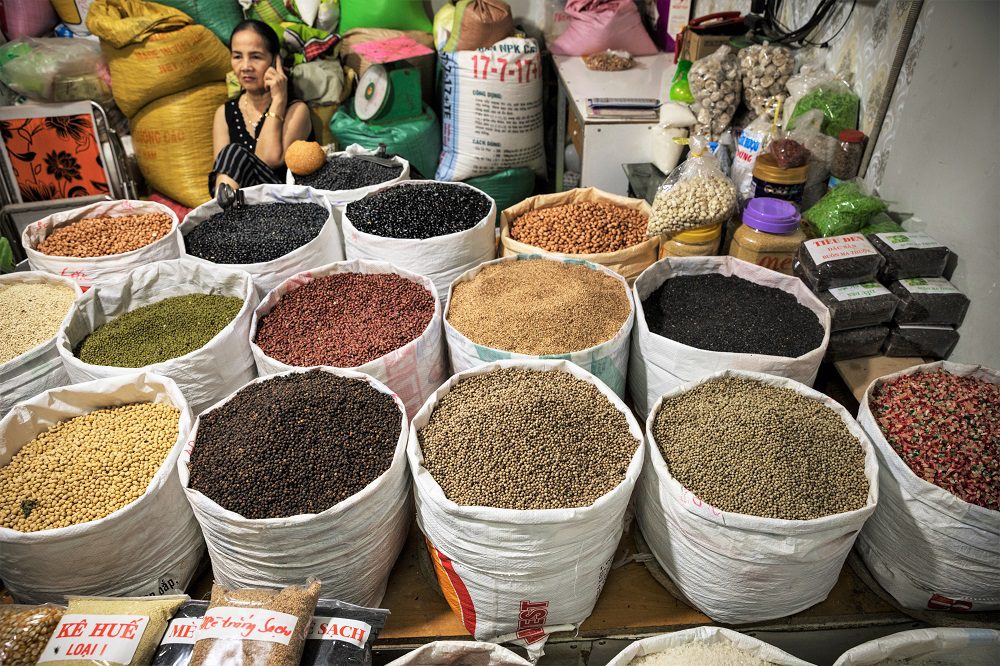 The CABI-implemented Standards and Trade Development Facility (STDF) 'safer spices' project has established an office in Vietnam to help support its work to secure market access through improved food safety within the peppercorn value chain.
The project aims to achieve this by improving compliance with food safety requirements in high-value markets such as Europe, the USA and Japan.
It is hoped the venue in Buôn Ma Thuột will create greater collaboration between pepper farmers and stakeholders along the food value chain as well as provide support on crop production, harvesting, processing, Sanitary and Phytosanitary Measures (SPS), micro-toxin contaminations, marketing and traceability.
The facility will also help peppercorn farmers meet the requirements of a regionally harmonized Code of Practice (CoP) for peppercorn production which has been established through a Participatory Guarantee System (PGS) geared towards increased production, food safety and greater access to global markets.
It is also anticipated that the office will help strengthen CABI's long-term partnership with the project partners the Western Highlands Agriculture and Forestry Science Institute (WASI), the Department of Agriculture (DoA) Ministry of Agriculture and Forestry of Laos PDR and the General Directorate of Agriculture (GDA) Ministry of Agriculture Forestry and Fisheries of Cambodia.
Project manager Dr Muhammad Faheem, Integrated Crop Management Advisor based at CABI's Centre in Malaysia, said, "Vietnam is one of the world's main exporters of peppercorn– selling its produce to 109 countries including the USA, Europe and neighbouring Cambodia and Laos.
"However, smallholder farmers have struggled to sell their peppercorns into lucrative regional and international markets because they cannot achieve the necessary food safety and hygiene standards for their produce.
"CABI has been working with farmers to understand the challenges they face and find effective solutions to help them attain a higher quality of produce for export and this new office will help us foster greater collaboration to achieve that goal."
The CoP is based on the Good Agricultural Practices (GAP) of peppercorn production and Codex standards on food safety and quality adopted by the Codex Alimentarius Commission – which currently comprises of 188 Member Countries – and is supported by the Food and Agriculture Organization of the United Nations (FAO) and World Health Organization (WHO).
It holds a number of expert meetings each year to support relevant Codex committees including those on food additives, contaminants in foods, residues of pesticides and veterinary drugs, and methods of analysis and sampling.
The opening ceremony of the new office was attended by Dr Tran Vinh (Director, WASI), Dr Phan Viet Ha (Deputy Director, WASI), Ms Dao Thi Lan Hoa (Manager of Science and International Cooperation Department, WASI), Dr Nguyen Xuan Hoa (National Project Coordinator, WASI) and project members of WASI in Vietnam.
Ms Nguyen Thi Kim Ngan (Project Coordinator), who represented CABI at the ceremony, is in charge of project coordination and implementation. This will include developing strategies through an assessment and an awareness raising regional workshop to encourage a wider roll-out of the CoP among industry partners (such as buyers and processors) in the peppercorn value chain.
Additional information
Main image: Spices, including peppercorn, are a valuable crop in Vietnam but are associated with complex and diverse supply chains (Credit: CABI).
Find out more from the project page 'Food safety and market access for peppercorn in Southeast Asia.' 
Relevant blog
See also 'Improving market access for peppercorn farmers in South East Asia.'