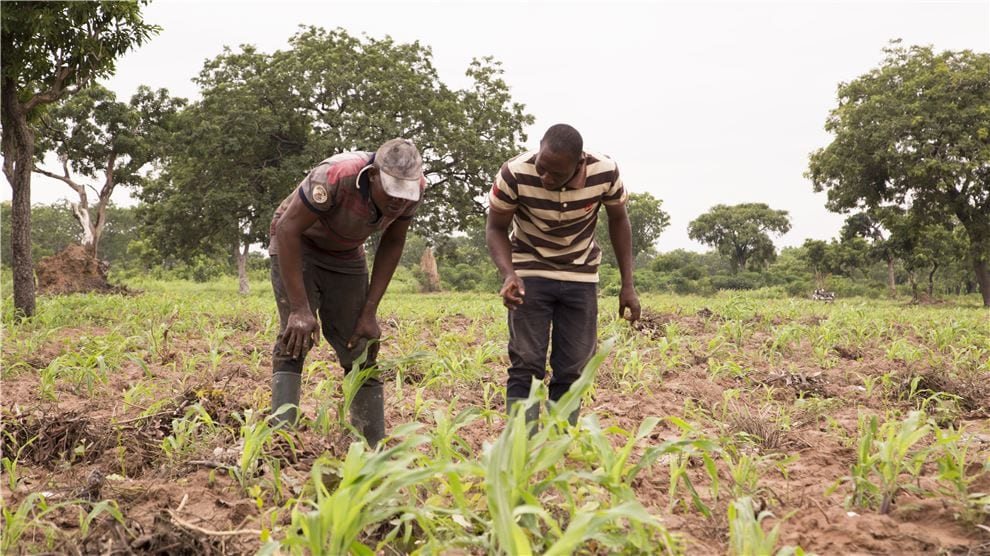 A new $400,000 African Food Security Prize to help find the latest technology to combat the devastating impacts of the fall armyworm, which attacks over 80 different plant species, has today launched.
CABI will form part of the judging panel for the Fall Armyworm Tech Prize – which is being spearheaded by Feed the Future with financial support from Land O'Lakes International Development and the Foundation for Food and Agriculture Research – and will test the winning entries before they are implemented in the field.
A fall armyworm evidence note, published by CABI in September, estimates that the pest will cost just ten of Africa's major maize producing economies a total of $2.2bn to $5.5bn a year in lost maize harvests – if the pest is not properly managed. Crops like sorghum, rice, and sugarcane are also at risk. Unchecked, fall armyworm is a threat to the livelihood of farmers and to food security across the continent.
The Fall Armyworm Tech Prize has five prizes amounting to $400,000. It will award tested digital tools and approaches that provide timely, context-specific information that enable smallholder farmers and those who support them to identify, treat, and track incidence of fall armyworm in Africa.
The winning entries of the Prize will provide actionable information to smallholder farmers so they can accurately identify the insect and select a proper treatment method to save their crops. The aim is that the digital solutions will strengthen resilience against fall armyworm and in turn mitigate risks to food security across the continent: grown fall armyworm moths can travel 1,600 kilometers, or almost a thousand miles, in 30 hours.
The Fall Armyworm Tech Prize is a Feed the Future initiative. It is run by international development consultants DAI and Nesta's Challenge Prize Centre.
One grand prize of $150,000 will be awarded to the most viable solution
Two awards of $75,000 for the most promising solutions
Two runner-up awards of $50,000 for early stage developments that show potential
Entrants, who might use a range of data technology, must show how their tool will monitor, identify, treat or report the incidence of fall armyworm. They must also show how the tool will connect with smallholder farmers and those who support them such as agriculture extension professionals, in order for it to tackle fall armyworm.
Dr Roger Day, CABI's Programme Executive, Action on Invasives, said,'Invasive species such as the fall armyworm are a major problem for African farmers.
'Originally from the Americas, this pest costs hundreds of millions of dollars a year to control in Brazil alone.
'The Fall Armyworm Tech Prize will support the fight against fall armyworm this year, and we also should take this opportunity to put preventative solutions in place so that when the next invader arrives, the response will be much quicker, better coordinated, and more effective.'
Entrants are welcome to apply now from across the world, although the entry must be specific to the context of fall armyworm in Africa. Finalists' solutions will be tested in the field in Africa. Final awards will be announced at an event in September/October 2018.
Find out more and enter via http://fallarmywormtech.challenges.org/
The deadline for entries is 14 May 2018.
Related News & Blogs
CABI News
22 October 2020