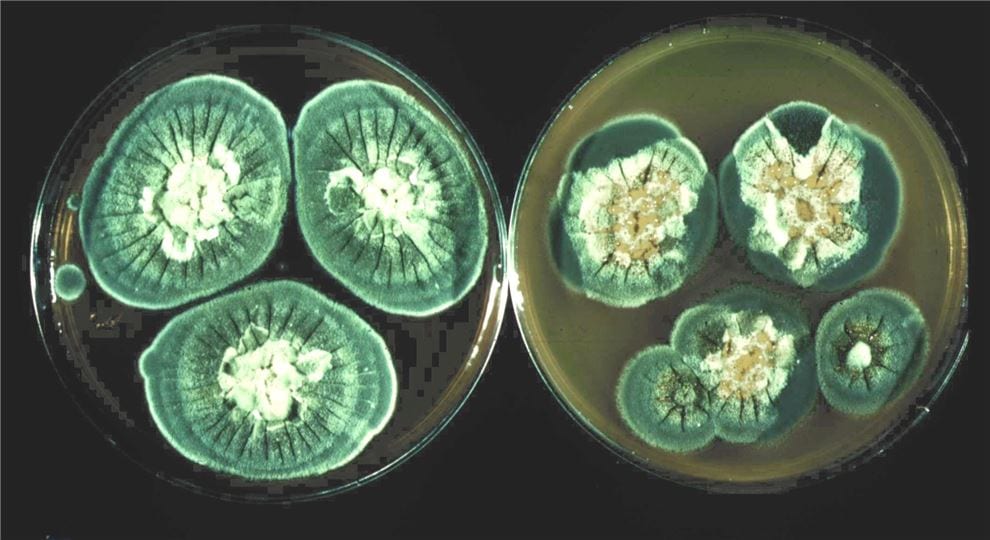 On this day in 1906 the biochemist and Nobel laureate Ernst Chain, best known for his work in the synthetic production of penicillin, was born. To mark his birthday, and to highlight a fascinating exhibition on 'Superbugs', the Science Museum has today published a blog and video where CABI's Genetic Resource Collection Curator Dr Matthew Ryan explores Fleming's Penicillium and the potential of microorganisms.
Filmed within CABI's National Culture Collection, Dr Ryan reveals that "you are never too far away from mould" as he outlines some fascinating facts about some of the more than 28,000 living strains of fungi and bacteria that form the collection.
The Superbugs exhibition includes Penicillium grown by CABI scientist Helen Stewart from an original strain owned by CABI.
You can read the blog 'Keeping History Alive!' by Dr Ryan here. It includes the video 'Inside the archive collecting historic moulds' created as part of the museum's Science Today series.
Additional information
Exhibition details 
You can find out more about the Science Museum's 'Superbugs: The Fight for our Lives' exhibition – which is free and runs until mid-March – here.
CABI's Microbial and Molecular Services (MMS)
Learn more about CABI's Microbial and Molecular Services (MMS), including microbial identification and verification, here.
Relevant CABI-published books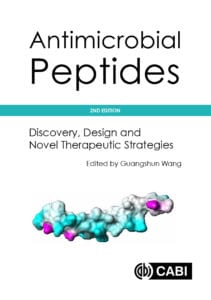 Antimicrobial Peptides, Discovery, Design and Novel Therapeutic Strategies, Edited by G Wang, University of Nebraska Medical Center, USA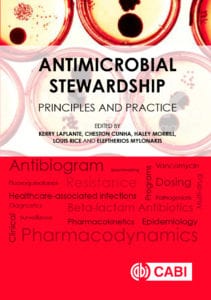 Antimicrobial Stewardship, Principles and Practice, Edited by K LaPlante, Veterans Affairs Medical Centre, USA, C Cunha, Brown University, USA, H Morrill, Veterans Affairs Medical Center, L Rice, Rhode Island Hospital, USA, E Mylonakis, Division of Infectious Diseases, Rhode Island Hospital, USA
Related News & Blogs
CABI News
26 February 2021