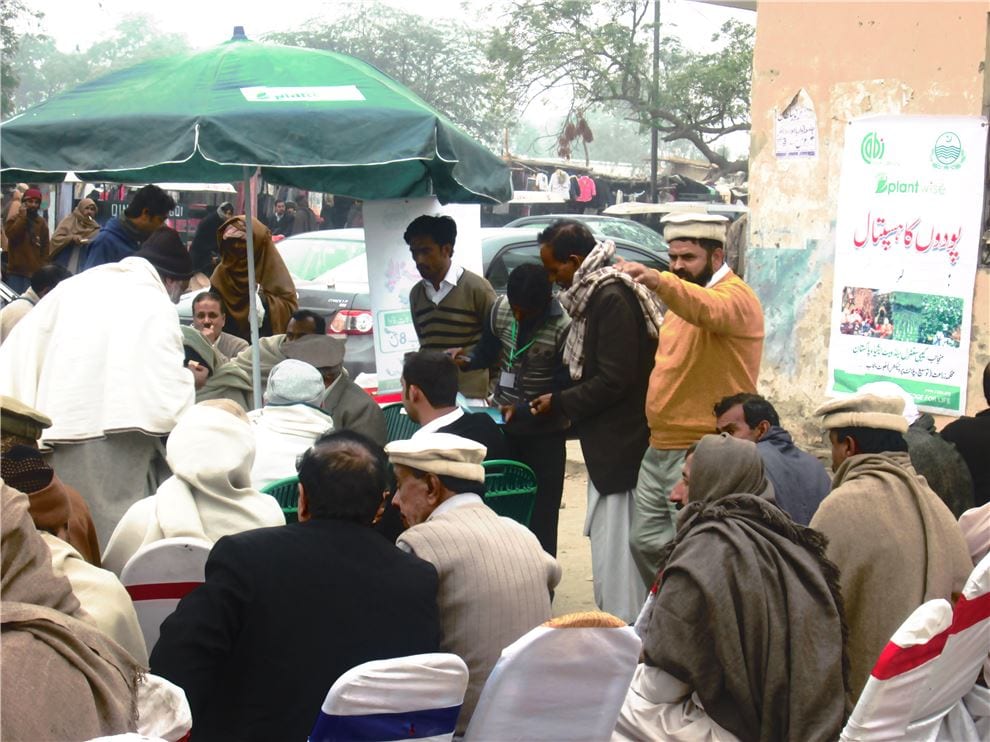 CABI has signed a Memorandum of Understanding (MoU) with Agriculture Department Gilgit Baltistan in Pakistan to launch the Plantwise program in order to provide research-based advisory services to farmers.
Plantwise is a global programme led by CABI, which works to help farmers lose less of what they grow to plant health problems. Working closely with national agricultural advisory services it establishes and supports sustainable networks of plant clinics, run by trained plant doctors, where farmers can find practical plant health advice.
The agreement, which will deliver Plantwise plant clinic services, was signed by Dr Babar Bajwa, Regional Director – CABI Central and West Asia, and Mr Sajjad Haider who is Secretary, Agriculture, Livestock and Fisheries at Gilgit Baltistan.
Mr M. Asghar, Director, Agriculture Extension Gilgit Baltistan, and Mr Naeem Aslam, National Coordinator Plantwise, also attended the meeting at CABI's Rawalpindi office in Pakistan.
It was agreed that CABI will conduct training workshops for extension field staff of Agriculture Department Gilgit Balitistan who will then serve as master trainers for the Plantwise program. CABI will also provide technical assistance to the agriculture department in identification and research-oriented control of different insects/pests of the region.
Dr Bajwa said, 'Gilgit Baltistan is well known for the production of good quality fruits but it is under attack from different insect pests which disturbs the value chain.
'Plantwise is a flagship program of CABI which will provide updated knowledge to the farming community in order to help them lose less and grow more.'
He further added that Natural Enemies field Reservoir (NEFR) is a biological control technique for managing and reducing insect pest attacks and which is being promoted by CABI in the Gilgit Baltistan area.
Mr Haider acknowledges the efforts of CABI in Pakistan for its greater community benefits and is looking forward to building strong ties and collaboration in the future.
Additional information
To find out more about the Plantwise program please visit www.plantwise.org