29 April 2019 – CABI scientists Dr Ulli Kuhlmann and Luca Heeb have shared their expertise in transboundary plant pests which threaten global food security at the Meeting of G20 Agricultural Chief Scientists (MACS-G20) held in Tokyo, Japan.
The annual MACS-G20 meeting, which have taken place since 2012, are based on an initiative of the agricultural ministers of the G20 States – including the UK, China and the United States – to address central questions in fields of agriculture and nutrition which are too great to be solved with only national efforts. The idea is to better coordinate agricultural research systems and to seek and apply common solutions strategies.
In responses to guiding questions for the MACS-G20 Discussion on Transboundary Pests, and as part of a concept paper looking at international research collaboration to tackle them, CABI proposed that G20-countries should prioritise research on their own pests which have the potential to spread. This is so that pathways of spread can be recognised and closed as far as practical (prevention) and information on detection and management options is available to other countries when the pests do spread (mitigation of impact). It was highlighted that Fall armyworm is only one of the very many pests that needs to be considered going forward.
The scientists also highlighted the key role CABI's Plantwise programme is playing to help farmers detect, diagnose and remedy plant pests and diseases. Particularly in developing countries, the opportunity to detect new pests is at the farming community level and therefore to role of extension and community based advisory service is instrumental. It is also important to note that management approaches/options (e.g. for FAW control) of G-20 countries cannot be necessarily transferred one-to-one to developing countries. Therefore, (classical) biological control must be considered and promoted in integrated pest management approaches.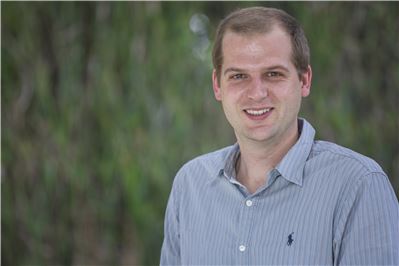 Photo: Luca Heeb
Dr Kuhlmann and Mr Heeb also highlighted the need for international research efforts to help build national capacity in developing countries, including greater Sanitary and Phytosanitary Standards (SPS), to fight pests and diseases using more environmentally sustainable control options.
G-20 delegates agreed that enhancing research collaboration to fight transboundary plant pests should be high on the agenda as part of efforts to help millions of smallholder farmers grow nutritious and healthy crops. Furthermore, G-20 countries agreed to held a two-day workshop in November 2020 aiming to (1) identify flagship species as model research species, (2) identify cross-cutting issues, innovation and research opportunities, (3) linking to and learning from on-going research collaborations, and (4) facilitate knowledge transfer to a number of different stakeholder levels.
CABI comments were highly appreciated by the G-20 delegates and Japan as a host of the workshop invited CABI to be an active member of the upcoming workshop.
Additional information