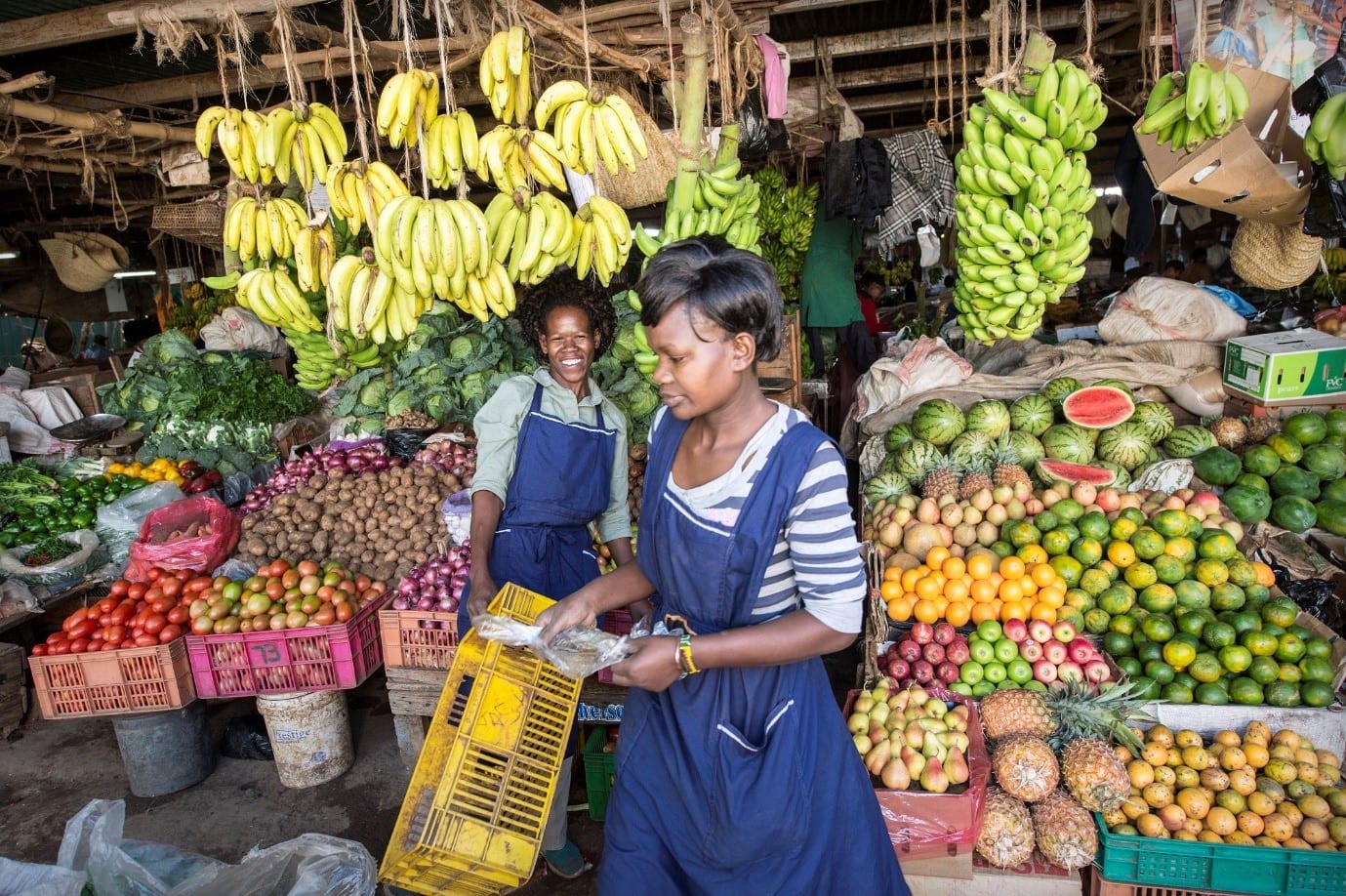 CABI is working in partnership to help the Government of Uganda build greater capacity for its fresh fruits and vegetables (FFVs) industry to comply with phytosanitary requirements needed to access more profitable markets across Europe and regional markets.
The US$ 882,726 project, co-funded by the Standards and Trade Development Facility (STDF) and the Embassy of the Kingdom of the Netherlands in Uganda, is supporting the Department of Crop Inspection and Certification in the Ministry of Agriculture Animal Industry and Fisheries (MAAIF), Uganda, to manage crop pests responsible for FFVs rejections as well as put measures to meet EU SPS export requirements.
Uganda's rural agriculture drives the country's economy and ability to ensure food security for its population. Around 84 percent of Uganda's workforce is employed in the rural sector which contributes 42 percent of the national gross domestic product and 80 percent of the export earnings.
The new project, led by Department of Crop Inspection and Certification (DCIC) in Uganda working alongside public and private partners including key exporting companies, Uganda Agribusiness Alliance and the Ministry of Trade, will help Uganda comply with EU phytosanitary requirements to allow the country to trade in FVVs such as chillies, jack fruit, mango, basil, bitter guard and okra.
Florence Chege, Project Scientist at CABI based at its Nairobi, Kenya, office, said, the country is not reaching its full potential in the production and trade of fresh fruits and vegetables which can be greatly improved by having in place adequate phytosanitary practices. The project will also work towards enhancing agronomic practices by building the capacity of extension services in order to reach more producers
The Government's Uganda Vision 2040 identifies agriculture as one of the key opportunities to strengthen the Ugandan economy and transform society from a peasant to a modern and prosperous country. However, this can only be achieved if the country can comply with phytosanitary rules including the new European Plant Health Regulation which comes into effect in December 2019.
The project will map and prioritise which phytosanitary services require support, build the capacity of inspectors, farm scouts, farmers, transporters and traders on pest management along the production value chain and conduct inspections and manage pack houses. It will also aim to streamline the inspection and export certification system and a guide on Good Agricultural Practice will also be produced.
Additional information
Find out more about 'Enhancing the capacity of the Fruit and Vegetable Sector to comply with Phytosanitary requirements for export to EU, other high-end markets and regional markets' from the dedicated project page.
Read more about how Uganda has benefited from The Australia-Africa Plant Biosecurity Partnership (AAPBP) – of which CABI is a partner – in respect of improving the knowledge and skills of its plant biosecurity professionals.
See also the recent project 'Breaking barriers, facilitating trade' which sought to help Uganda increase trade in agri-food products within the Common Market for Eastern and Southern Africa (COMESA) region, to improve food security and foster economic development.