18 February 2015 – CABI officially opened its new regional office in Nairobi, Kenya today. CEO, Dr Trevor Nicholls, was on hand to cut the ribbon and unveil a plaque commemorating the event. Relocation from rented premises to purchase of this larger office strengthens CABI's footprint in Africa – CABI also has an office in Accra, Ghana – and provides modern conferencing facilities and amenities for 42 members of staff.
Dr Nicholls commended the regional team for managing the process of moving to the new premises: "We've had tremendous support from the CABI board, executive management team, donors, partners and member countries. This event marks a key achievement in extending CABI's presence in Africa. Our theme of 'making change happen' has seen us grow and increase our impact through initiatives such as Plantwise, as well as those in soil health, seed systems, mobile information and others. All this is bound by the framework of values that combines honesty, integrity and professionalism in everything we do."
Dr Dennis Rangi, CABI's Executive Director, International Development commented: "Today's event is a manifestation of support for CABI's growth in Africa. This new office shows our resolve and commitment to add value and make a difference in programmes that we're implementing with our partners."
In his remarks, Mr Morris Akiri, Regional Director, Africa thanked staff for their support in the process of moving and setting up the new operating base, while continuing all their other work.  He presented his vision for CABI in Africa saying: "This new office is a part of our strategic plans, as we work with our partners to deliver projects that improve livelihoods in Africa."
Staff and guests enjoyed the day's celebrations, with entertainment from Kayamba Africa, singing werokamu and Jane Achieng nyar ahero nyando.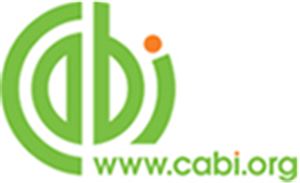 For all our latest news, click here.
Related News & Blogs
CABI News
10 November 2023