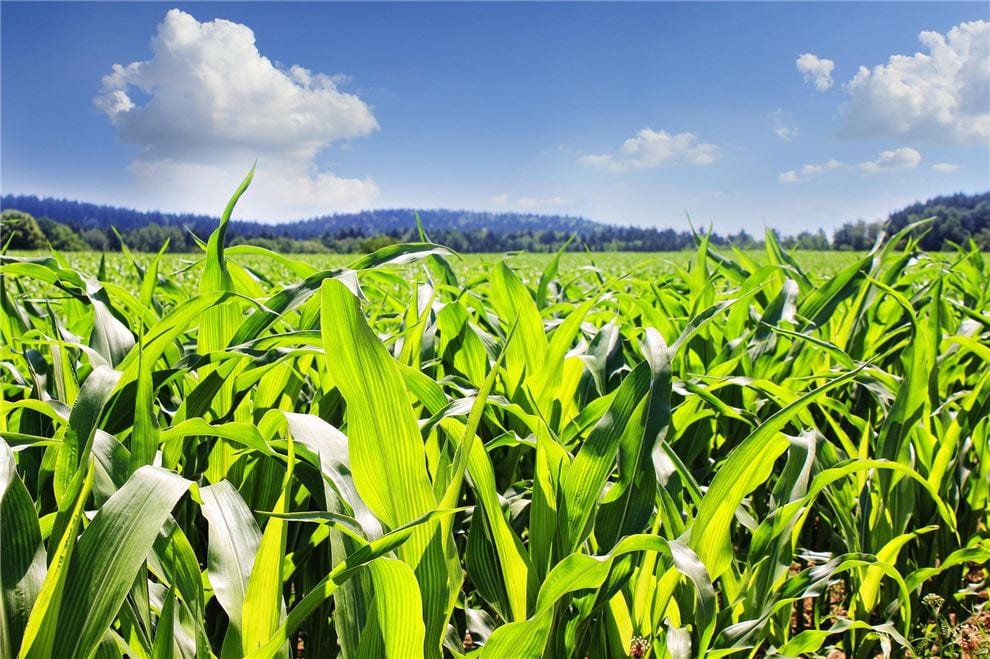 25 June 2019 – Insects and diseases that damage crops are probably present in many places thought to be free of them, new research shows.
Pests that have not been reported in a certain area are usually assumed to be absent, but analysis by the University of Exeter shows many pests are "currently unobserved, but probably present" (a likelihood of more than 75%).
The study identified large numbers of pests in this category in China, India, southern Brazil and some countries of the former USSR.
The researchers used data for 1,739 pests in the Centre for Agriculture and Bioscience International (CABI) pest distribution database.
"Our model allows us to quantify the risk that a certain pest is present in a certain place," said Dr Dan Bebber, of the University of Exeter.
"Our trick for testing model accuracy was to use pest observations from China published in the Chinese literature, which have not yet been incorporated into global pest databases.
"A lot of species that people are worried about finding in certain places are probably already there.
"That early stage is crucial if we want to stop the spread – so these are the pests we should be focussing our efforts on."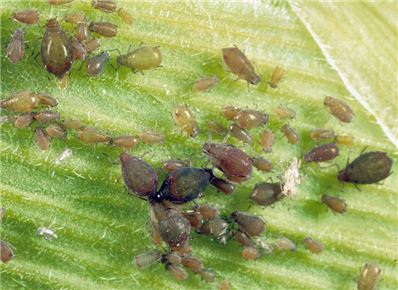 Photo: Corn leaf aphid – (Rhopalosiphum maidis) © Merle Shepard, Gerald R. Carner & P.A.C Ooi/insects and their Natural Enemies Associated with Vegetables and Soybean in Southeast Asia – Bugwood – CC BY 3.0 US
The discovery of crop pests and pathogens in new areas has accelerated in recent years, driven primarily by global trade, but also potentially by climate change.
Targeting areas where new pests are probably present – or are highly likely to arrive – could be a key aspect of tackling their spread and reducing the resulting crop damage.
"Prior studies have often assumed that unreported pests in a global distribution database represent a true absence," Dr Bebber said.
"Our analysis provides a method for quantifying these 'pseudo-absences' to enable improved distribution modelling and risk analysis."
The research was partly funded by the British Society for Plant Pathology.
The paper, published in the journal Global Change Biology, is entitled: "Many unreported crop pests and pathogens are probably already present."
Additional information
The top 10 "probably present pests" by number of global regions were Cochliobolus heterostrophus (Ascomycota: Pleosporales, a pathogen of maize), Rhopalosiphum padi (Arthropoda: Hemiptera, cereal pest), Gibberella fujikuroi (Ascomycota: Hypocreales, rice pathogen), Sitophilus zeamais (Arthropoda: Coleoptera, maize and rice pest), Schizaphis graminum (Arthropoda: Hemiptera, pest of Poaceae cereals), Setosphaeria turcica (Ascomycota: Pleosporales, maize pathogen), Aphis spiraecola (Arthropoda: Hemiptera, wide host range), Nezara viridula (Arthropoda: Hemiptera, legume pest), Acyrthosiphon pisum (Arthropoda: Hemiptera, legume pest) and Rhopalosiphum maidis (Arthropoda: Hemiptera, pest of maize and other crops).
Paper reference
Bebber DP, Field E, Gui H, Mortimer P, Holmes T, Gurr SJ. Many unreported crop pests and pathogens are probably already present. Glob Change Biol. 2019;00:1-11 https://doi.org/10.1111/gcb.14698
This story is taken from a press release issued by the University of Exeter. For further information:
University of Exeter
Press Office
+44 (0)1392 724828
pressoffice@exeter.ac.uk
About the University of Exeter
The University of Exeter is a Russell Group university that combines world-class research with very high levels of student satisfaction. Exeter has over 21,000 students and is in the top one per cent of universities worldwide. Exeter is also ranked 10th in the Guardian University Guide 2020 and 14th in The Times and The Sunday Times Good University Guide 2018. In the 2014 Research Excellence Framework (REF), the University ranked 16th nationally, with 98% of its research rated as being of international quality, while in 2017, Exeter was awarded a Gold rating in the Teaching Excellence Framework (TEF) assessment. Exeter was named The Times and The Sunday Times Sports University of the Year 2015-16, in recognition of excellence in performance, education and research.  Exeterwas The Sunday Times University of the Year 2012-13.
The University launched its flagship Global Systems Institute in 2018, a world-class, interdisciplinary community of researchers, students, citizens and partners that will solve global challenges through transformative research and education.  This follows recent investments of more than £350 million worth of new facilities across its campuses in recent years; including the Living Systems Institute in 2016 in Exeter, and the Environment and Sustainability Institute on the Penryn Campus in Cornwall, together with new student services hubs, and new facilities for Biosciences, the Business School and Renewable Energy.
About CABI
CABI is an international not-for-profit organization that improves people's lives by providing information and applying scientific expertise to solve problems in agriculture and the environment.
Through knowledge sharing and science, CABI helps address issues of global concern such as improving global food security and safeguarding the environment. We do this by helping farmers grow more and lose less of what they produce, combating threats to agriculture and the environment from pests and diseases, protecting biodiversity from invasive species, and improving access to agricultural and environmental scientific knowledge. Our 49 member countries guide and influence our core areas of work, which include development and research projects, scientific publishing and microbial services.
We gratefully acknowledge the core financial support from our member countries (and lead agencies) including the United Kingdom (Department for International Development), China (Chinese Ministry of Agriculture and Rural Affairs), Australia (Australian Centre for International Agricultural Research), Canada (Agriculture and Agri-Food Canada), Netherlands (Directorate-General for International Cooperation, and Switzerland (Swiss Agency for Development and Cooperation). Other sources of funding include the fees paid by our member countries and profits from our publishing activities which enable CABI to support rural development and scientific research around the world.