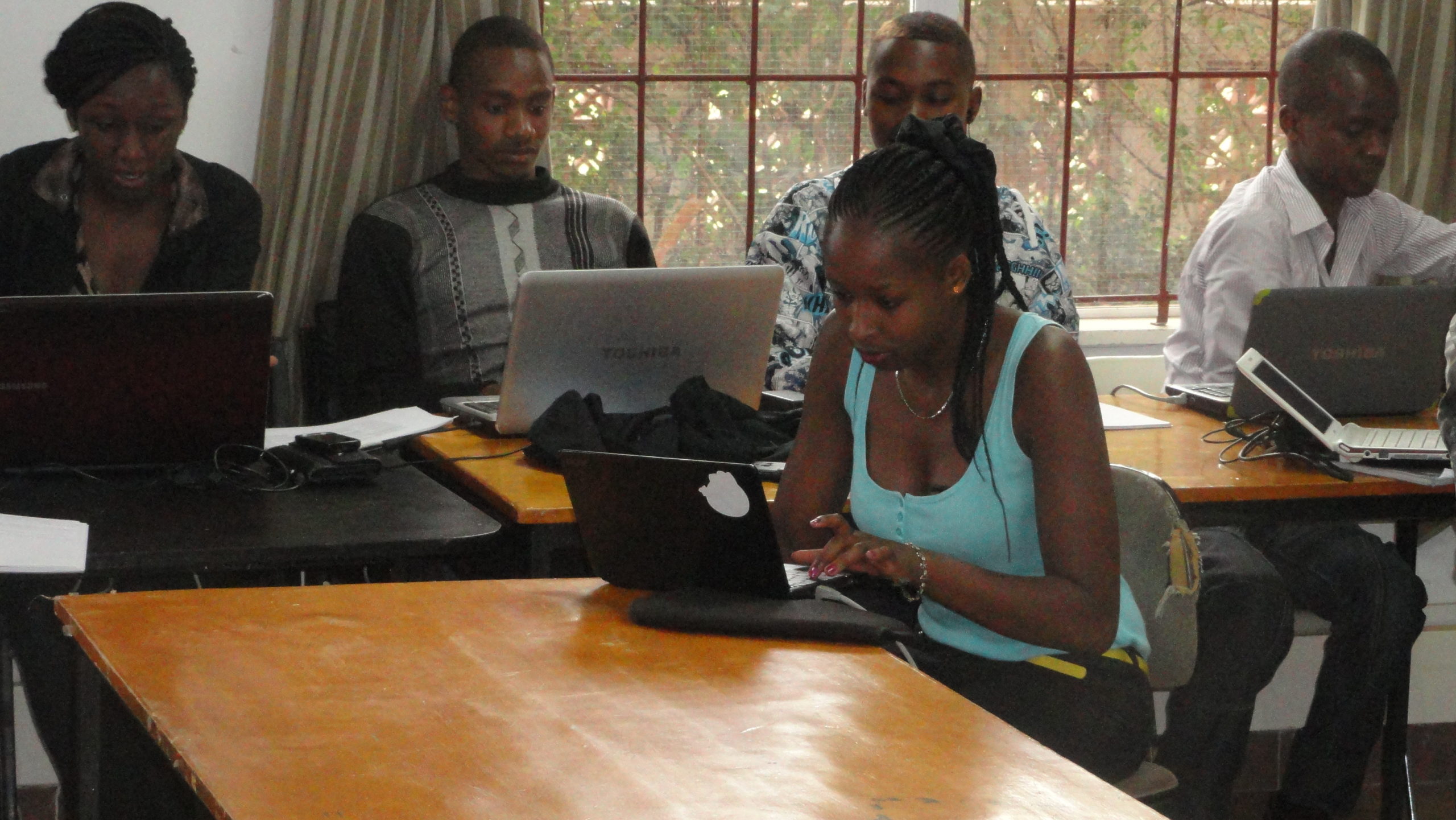 13 October 2020 – CABI's Digital Learning Manager, Mark Berthelemy, joined a panel of experts as part of a webinar to assess the opportunities and challenges that African universities face with online learning in a post-COVID-19 environment. The webinar was organized by the Regional Universities Forum for Capacity Building in Agriculture (RUFORUM), a network of 66 African universities in 26 African countries.
In his thought piece that accompanied the webinar, Mark commented on how the changes we have seen over the last few months in response to the COVID-19 pandemic are becoming permanent. Yet, hundreds, if not thousands, of organizations around the world are finding new ways of working and new business models to help them adapt.
"Many are finding that these adaptations are bringing benefits," he said. "In the vocational training world, I have seen companies pivot rapidly to online training and increase their revenue simply because they can now scale nationally. I have seen students and trainees who are now able to access education to fit around their personal circumstances."
Commenting on the opportunities to moving online, Mark drew attention to the Open University, a British university which has been offering degrees by distance education since 1969. "If done well, online learning can enable more people to access higher education with the opportunity for students to learn at multiple institutions on modular courses," he said.
Moving online enables processes and systems to be put in place that track, measure and improve communications between students and lecturers, tutors and administrators – the kind of communication that sometimes remains hidden in traditional universities. Online learning can bring benefits to the institutions, creating opportunities to operate at scale, rather than being restricted by geography.
Yet, for now, online learning faces a number of challenges. For many, technology can be difficult to grasp, and internet access affordability is still an issue in many countries in Africa. While devices and equipment are gradually becoming more affordable, cost remains an issue.
Concerning challenges, Mark said, "Perceptions and preference for face-to-face educational and management practices may still be the greatest barrier to lasting change in sub-Saharan Africa. Online learning, in some regions, is seen as offering a lower value education. The evidence from around the world does not support this view, but it will be difficult to shift perceptions."
Nevertheless, changes are taking place. "In our experience at CABI, there is a great appetite amongst students to be able to access quality online teaching," he said. "During the lockdown, we ran an experiment with one of our commercial 15 hour courses on Crop Pest Diagnosis and released it for free to the world. We have had over 3,600 students, from 93 countries, of whom 50% have completed the final assessment and gained their certificate. Rwanda, Kenya and Nigeria were in our top ten based on enrolments, with Ghana and Uganda close behind."
Established in 2004, RUFORUM is a consortium of 66 African universities operating within 26 countries spanning the African continent. It is coordinated by a secretariat hosted by Makerere University in Kampala, Uganda. CABI and RUFORUM work jointly to support the fast-tracking of development in Africa. CABI brings expertise to improve access to agricultural science information and the RUFORUM brings the platform for training high performing agricultural graduates.
To see the full webinar, go to http://www.youtube.com/watch?v=6TkcS1l46hY
For more information about CABI's online learning and publishing products, including Crop Pest Diagnosis, go to https://www.cabi.org/products-and-services/publishing-product/education-trainings/
For more information about CABI's support for RUFORUM, go to https://www.cabi.org/projects/ruforum-building-agricultural-universities-capacity-throughout-africa/